NASCAR Spotter Brett Griffin Sheds Light on Next Gen Car's Biggest Contribution
Published 06/16/2022, 8:52 AM EDT
By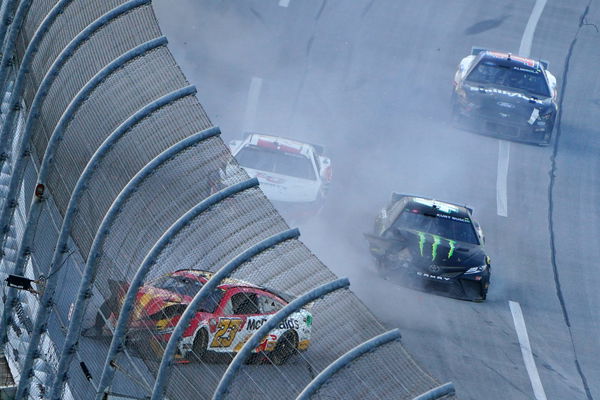 Now that we're almost halfway into the NASCAR season, the impact of the Next Gen car on the sport in all aspects can be seen more clearly.  While there have been a few negative sides to this impact, the majority have been positive, for the better.
And perhaps no other positive impact of the bunch has been as important as on the safety side of things.
This is simply because the new car has raised the bar in terms of driver safety to a new level, something that spotter Brett Griffin recently touched upon in an interview of the Door Bumper Clear podcast.
ADVERTISEMENT
Article continues below this ad
"What I was told is that these cars for whatever reason, when they hit the wall with a small impact, the wall doesn't move enough to dissipate the energy and the driver gets the majority of the force of the hit," Griffin said.
He added that while some of these hits might feel massive inside the car for the driver, it's only when the car hits the wall hard enough to actually move the wall, the new car proves safer overall compared to the previous Gen 5 car.
"It's a massive hit but they see no injuries coming from that style of hit," he added.
Watch This Story: 23XI Owner Denny Hamlin's Outburst at Ricky Stenhouse Jr for Wrecking His NASCAR Driver Bubba Wallace
Former NASCAR driver makes a bold statement about the Next Gen car
In a recent interview, Kyle Petty, the former NASCAR driver made a pretty big statement about the way the Next Gen car has changed the sport.
ADVERTISEMENT
Article continues below this ad
He reasoned that the new car has "changed the product" when it comes to racing quality on the track.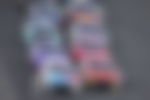 Petty added that these changes have been down to the changes in things like the symmetrical body, the vents, and the rest of the things that concern the engine and the aerodynamics.
ADVERTISEMENT
Article continues below this ad
"I will use the word great. What's been great about this, this car, it has changed the sport," he said.