Djokovic's PTPA, Federer's ATP-WTA Merger and More: Big Talking Points of 2020 in Tennis
Published 12/31/2020, 1:27 AM EST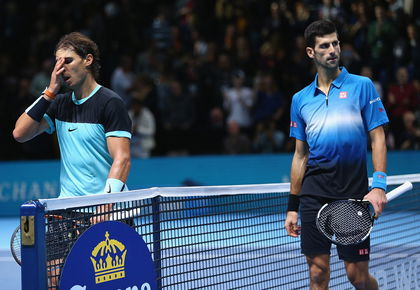 ---
---
The short but hectic 2020 tennis season saw many thrilling moments on court and some frenzied debates off it. 
ADVERTISEMENT
Article continues below this ad
One of the biggest talking points around the game this year, the Professional Tennis Players' Association is a breakaway front floated by 17-time Grand Slam winner Novak Djokovic after his exit from the ATP Player Council this year.
While some hailed the move, many, including Roger Federer and Rafael Nadal, did not favor the idea of separate bodies aiming for a single purpose, which is to give voice to players' issues and cater to their interests.
ADVERTISEMENT
Article continues below this ad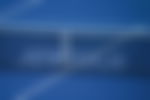 ATP-WTA merger
The idea of a merger between the governing bodies of men's and women's tennis was put forward by Roger Federer.
The Swiss star was of the opinion that the move would enable both the ATP and the WTA to tide over their financial losses wrought by the pandemic and drive the game forward. The idea was welcomed by WTA chief Steve Simon and was a big talking point for journalists and the game's followers.
Electronic line calling
The electronic line calling was implemented this year in the quest for more accuracy and less controversy. Taking away the element of human error from line judges, the decision is left to Hawk-Eye cameras and computers. 
While successfully trialed and implemented at ATP and WTA events, the system was also introduced at the French Open this year.
Best-of-three sets for men at Grand Slams
Proposed by Novak Djokovic, the idea of reducing men's matches at the Grand Slam to three-setters from five drew a mixed response from the game's fraternity.
While some stars seemed sold on the idea, Rafael Nadal spoke for the Slams staying true to tradition. There were also others who chose to reserve their opinion on it.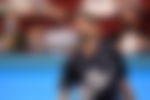 Novak Djokovic's disqualification
There was a lot of noise around Novak Djokovic's fourth-round disqualification at the US Open this year. The Serb was asked to forfeit the match against Spaniard Pablo Carreno Busta and exit the event after accidentally striking a female line judge with a tennis ball.
Even as the Serb issued an apology, the fairness around the move was hotly debated in expert circles as well as in social media.
Frozen tennis rankings
ADVERTISEMENT
Article continues below this ad
The ATP and WTA decided to freeze rankings of players till March 2021 so that they don't drop events on account of likely event cancellations and lose out on a chance to play Grand Slams next year.
The move drew myriad reactions and comments from experts and tennis fans across the globe.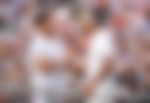 ADVERTISEMENT
Article continues below this ad