NFL Analyst Feels This AFC East Side Should've Made a Run for Tom Brady in 2020
Published 07/24/2021, 11:43 AM EDT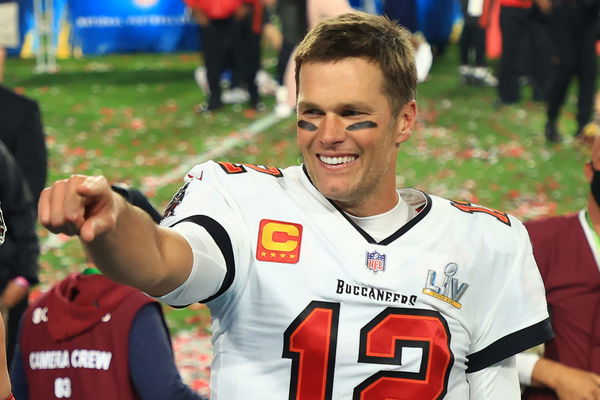 ---
---
The Tampa Bay Buccaneers benefitted from taking a chance on Tom Brady. Signing the 43-year-old quarterback as a free agent back in 2020 saw them claim their first Super Bowl title in nearly two decades. 
ADVERTISEMENT
Article continues below this ad
But the Buccaneers were not alone in their pursuit of Tom Brady. According to reports, several NFL franchises were interested in roping in the evergreen quarterback to boost their odds of winning a Super Bowl. 
ADVERTISEMENT
Article continues below this ad
But one name that was missing from the picture altogether were the Miami Dolphins. The AFC East side were in need of a QB back in 2020. This can be backed by the fact that the side drafted rookie QB Tua Tagovailoa. 
This flummoxed NFL analyst Colin Cowherd. Why wouldn't the Miami Dolphins even consider taking a chance on arguably the greatest quarterback of all time?
Tom Brady would've faced Patriots twice a year had he gone to Miami
On his show, The Herd, Cowherd questioned the Miami Dolphins' decision making when it came to choosing a QB in 2020. And not even considering Tom Brady is something that leaves him bewildered.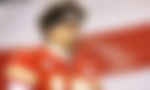 "The defense and special teams in Miami right now are absolutely good enough to win a Super Bowl. It all hinges on (quarterback) Tua (Tagovailoa). And because they only had the fifth pick in that (2020) draft, they weren't going to get Joe Burrow," Cowherd said.
"Tom Brady is just spiteful enough that he would have loved it. And they stuck with Ryan Fitzpatrick."

— @ColinCowherd wonders why the Dolphins didn't make a run at Tom Brady last season: pic.twitter.com/WqA973LDJU

— Herd w/Colin Cowherd (@TheHerd) July 23, 2021
"So you weren't getting Joe Burrow. You were getting Tua — with the hip issue. Small Tua. And Josh Allen was already in Buffalo, so you knew in Miami what you had to do to win this division… And Miami passed on Brady," he added.
Tua is still a work in progress. And the Dolphins can't realistically expect him to carry them to the Super Bowl at this point. But having Tom Brady on board would've definitely changed everything.  
ADVERTISEMENT
Article continues below this ad And belonging to the same division as his former side, the New England Patriots is definitely something that Cowherd feels would've motivated Tom Brady to join the Dolphins.  
"Miami could have made a run and had him. I believe that," Cowherd said. "You don't think he would've liked to have faced (Bill) Belichick twice a year? Come on now. You know he would've."
ADVERTISEMENT
Article continues below this ad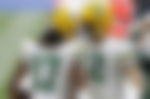 How would the NFL look like with Tom Brady at Miami? Could he honestly have taken the franchise to it's first Super Bowl since the era of Don Shula? Fortunately or unfortunately, we'll never get to know.