NFL Analyst Optimistic about Carson Wentz Regaining Form with Colts
Published 05/11/2021, 2:20 PM EDT
---
---
After a disappointing season spelled the end of his journey with the Philadelphia Eagles, Carson Wentz finally has a shot at redemption as the Indianapolis Colts eventually came calling and executed a trade for him.
ADVERTISEMENT
Article continues below this ad
Wentz now has the opportunity to show his true skill and vindicate himself after a bad season. The Colts have created an ideal situation for him; however, if he cannot adapt there, people may start moving past Wentz.
NFL analyst Kyle Brandt spoke on Good Morning Football about Carson Wentz acclimatizing in the Indianapolis Colts' environment. He believes that the situation is as close to perfect as possible for Wentz.
ADVERTISEMENT
Article continues below this ad
However, if things start to get difficult, and Wentz becomes nervous, questions will certainly be raised about his competence. The franchise has done a lot to offer him some of the best possible weapons, so his inability to find success would raise concerns.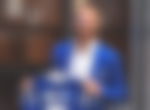 "Not only do you get the line and the running game, you get a fresh start, a cleanliness, a dome, rank. Everything is perfect. But better believe that if Wentz comes out and the team is 1-2, and he is shaky, it's like, 'Carson, what do you need? We can't make this any better for you with personnel or coaching or anything?'"
Carson Wentz set up to succeed
Since the situation is very good for Wentz in Indianapolis, he is not expected to struggle with the franchise. He is set up in the best position possible to try to recover from his poor season last year.
ADVERTISEMENT
Article continues below this ad
However, the quality of the environment is a two-edged sword as he may not have an excuse if things were to fall apart.
"So I actually do have confidence because of how good it is and how bad it was last year. But I'm a little worried because if this doesn't work, then this thing is unraveling really fast. You can't get a better situation than this there are no excuses."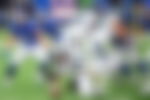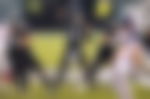 ADVERTISEMENT
Article continues below this ad
Can Carson Wentz find success with the Indianapolis Colts? He will be eager to show the NFL that he just had one bad season. Wentz gets his perfect chance in Indianapolis to be able to return to MVP contention.