Logan Paul Talks With Rob Gronkowski About Sparring His Brothers Ahead of Floyd Mayweather Fight
Published 05/11/2021, 1:46 PM EDT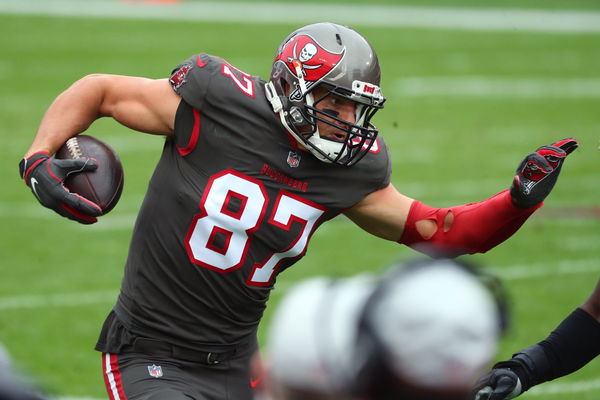 ---
---
Rob Gronkowski is one of the most charismatic superstars in the history of the NFL. Throughout his career, Gronkowski impressed several people with his ability as a player. But he also boasts one of the most infectious personalities off the field.
ADVERTISEMENT
Article continues below this ad
Gronk has become one of the most famous athletes in the world. Everyone credits Gronkowski for his toughness, which apparently runs in the family.
Youtuber and boxer Logan Paul spoke to Rob Gronkowski and TMZ Sports. In preparation for his upcoming fight with Floyd Mayweather, Paul trained with Rob Gronkowski and his brothers.
ADVERTISEMENT
Article continues below this ad
Paul noted how physically tough the Gronkowski brothers were in the sparring sessions. They are all incredibly big, even compared to Paul who stands at 6'2.
Paul was very complimentary of the Gronkowski brothers, and one of them potentially becoming a boxer in the future.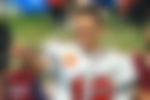 "They're massive. I'm f**king 6'2", 200 pounds and I go in there and all of Rob's brothers are towering over me! They're all taller than me vertically, they're all wider than me horizontally.
"These are huge humans! Honestly, I walked in and I was like. 'Alright, I'm pretty sure I'm gonna kick their ass but I cannot get hit obviously.' They don't know how to box but they got some power and if they hit me, that could be it, man!"
Rob Gronkowski- One of the toughest ever
These words from Paul come as no surprise. Rob Gronkowski is one of the toughest players in the NFL. The tight end has shown incredible grit and determination, combined with his spectacular physical play.
Gronkowski brings incredible physicality to the tight end position. Because of his combination of size and speed, Gronkowski is considered one of the best tight ends of all time.
ADVERTISEMENT
Article continues below this ad
Last season, Gronkowski made his triumphant return to the NFL. After the 2019 Super Bowl win for the New England Patriots, Gronkowski announced his unexpected and abrupt retirement from the game. Gronkowski sighted burnout and mental exhaustion as the primary reasons.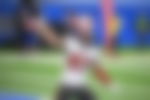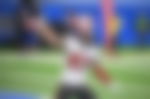 ADVERTISEMENT
Article continues below this ad
However, he made a surprise return to football last season and went right back to winning ways, winning a 4th career Super Bowl title.
And coming into the new season, Gronk will be hoping to make it 5 with Tom Brady. The question is- will he and the Tampa Bay Buccaneers be able to do it?