NFL Declines to Comment on Controversial Joe Burrow TD Pass During Bengals vs Raiders Wildcard Fixture
Published 01/16/2022, 8:19 AM EST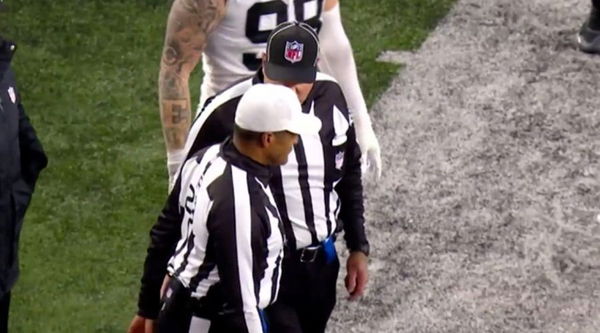 Quarterback Joe Burrow helped the Cincinnati Bengals reach the AFC Divisional Round after sealing a win against the Las Vegas Raiders. However, that win can not be counted as clean since there was a controversy involved. The controversy was a result of the erroneous display by the NFL officiating crew.
The play in question is the second-quarter touchdown throw by Bengals QB Joe Burrow to the wide receiver Tyler Boyd. While making that play, Burrow scrambled to the right and threw the ball moments before stepping out of bounds. And so, due to confusion, a whistle was heard while the ball was still in the air. And instantly, Boyd caught the ball for a touchdown.
ADVERTISEMENT
Article continues below this ad
According to the NFL rules, "when an official sounds his whistle erroneously while the ball is in play, the ball becomes dead immediately. … If the ball is a loose ball resulting in a legal forward pass, a free-kick, a fair-catch kick, or a scrimmage kick, the ball is returned to the previous spot, and the down is replayed."
NFL has no comments on the Joe Burrow TD controversy
Hence the touchdown, should not have been counted, and the down should have been replayed. But that did not happen. It was a shame to see such an ambiguous display by the referees. However, it was never established as to where the sound came from. And in the end, that seven-point difference helped the Bengals to win.
ADVERTISEMENT
Article continues below this ad
And so after the win, everyone had their own comments on the matter, but NFL did not react to it. The Bengals coach Zac Taylor denied hearing any whistle and was in no state to believe any such incident happening. While the Raiders coach Rich Bisaccia had a sour feeling about it.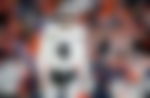 ADVERTISEMENT
Article continues below this ad
What are your thoughts on the matter? Let us know in the comments below!