NFL Draft 2021: Trevor Lawrence Gives Clarification on What Motivates Him to Succeed
Published 04/23/2021, 2:46 PM EDT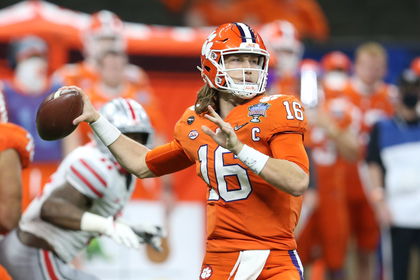 ---
---
Trevor Lawrence is a star waiting to reach the NFL. The Clemson quarterback is one of the most intriguing prospects to enter the NFL in recent memory.
ADVERTISEMENT
Article continues below this ad
Lawrence is the favorite to be the #1 overall pick in this year's NFL Draft. The league has high hopes from him, with many analysts believing that Lawrence could be the future of the NFL.
Clemson Tigers quarterback Trevor Lawrence spoke to Stephen A. Smith recently in an interview. He wanted to clarify some comments he made earlier about his motivation.
ADVERTISEMENT
Article continues below this ad
Lawrence believes that he has nothing to prove as he finds his way into the NFL. His motivation is self-driven, rather than wanting to prove something to others.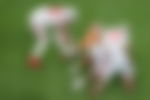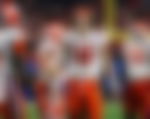 "You know how things can get blurred, start somewhere, and finishes somewhere else. You never know how people are going to interpret things.
"For me, it was more so, I don't feel like I have anything to prove because of what I've done or how much success I've had. But just my personality, that's not how I operate.
"I'm internally motivated, I'm not looking for things to motivate me. I have it all inside." 
Trevor Lawrence finds motivation through his love for the game
Lawrence added that he does have goals and desires to be the best in the game. But the thing that motivates and drives him to succeed is his love of the game. He absolutely loves playing football.
However, Lawrence also added that football isn't the be-all-end-all for him. He would have a good life without football, but he continues playing for the love he has for the sport, and his dream to perform at this stage.
"I have goals, aspirations, dreams to be the best I can be. It's really just (a) love of the game. I just love playing the game, not motivated by other people. And I don't put my whole worth in football.
ADVERTISEMENT
Article continues below this ad
"I know people take that and spin it, turn it into whatever they want, but it just means that if football went away, I'd find something else to do, and I'd still have a great life.
"But football is where my heart is at, it's what I loved since I was 6 years old. This has been my dream forever."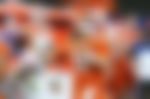 ADVERTISEMENT
Article continues below this ad
Will Trevor Lawrence be a success in the NFL? He could be the star that brings the Jacksonville Jaguars out of their slump and leads them to tangible success going forward.