NFL Draft 2021: Former NFL Quarterback Believes the New England Patriots Should Trade Stephon Gilmore for Cowboys' Draft Pick
Published 04/27/2021, 2:47 PM EDT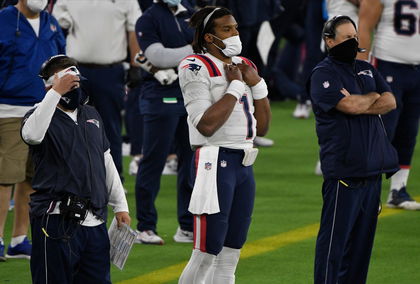 ---
---
The New England Patriots are looking to bounce back this season. After a difficult season in the NFL last year, the Patriots shattered an impressive streak by missing the playoffs for the first time since 2008. Their first season without Tom Brady was a disappointment, only made worse by the fact that Brady departed the team and won the Super Bowl. However, they could use this year's draft to select a new quarterback.
ADVERTISEMENT
Article continues below this ad
Former NFL quarterback Jeff Saturday spoke on ESPN about the New England Patriots. He believes that their best option is to trade their assets along with Stephon Gilmore. And the destination should be the Dallas Cowboys, so they can get their 10th overall pick. The Cowboys want a corner, and the Patriots want a quarterback. The Patriots can get Justin Fields or Trey Lance, and offensive coordinator Josh McDaniels can get the best out of them.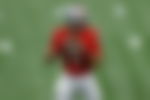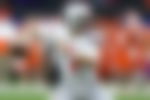 ADVERTISEMENT
Article continues below this ad
"I think the trade up to the Cowboys is the most encouraging to me because they want a corner, you could give Gilmore in that trade, you get to #10, whether it's Lance, or Fields, whichever guy is there, from the New England perspective. With Josh McDaniels again, the play-caller he is, the ability for both those guys to make teams pay with their legs, and still be accurate throwing the football takes New England to a different level." 
New England Patriots looking for a new quarterback
Saturday noted that them getting Fields or Lance isn't because Jimmy Garoppolo, the former Patriot, isn't good enough. But rather, it is because analysts and experts expect great things from those quarterbacks. And given how well the Patriots are able to develop quarterbacks, New England is one of the best places a rookie quarterback can go to other than San Francisco.
ADVERTISEMENT
Article continues below this ad
"That's not a slight on Jimmy G, that is what the expectations is for these two young quarterbacks could be. Again, system and placement matters, development matters. Going to New England is a home run no different than going to San Francisco if you're a quarterback."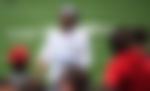 ADVERTISEMENT
Article continues below this ad
Will the New England Patriots trade up to get the Dallas Cowboys' 10th pick? The Patriots currently have the 15th pick in the NFL draft. However, if they are set on getting a new quarterback, they will have to use that pick along with some other assets to move up in the draft.