NFL Draft 2021: New England Patriots Still in the Hunt for a Quarterback
Published 04/19/2021, 7:00 AM EDT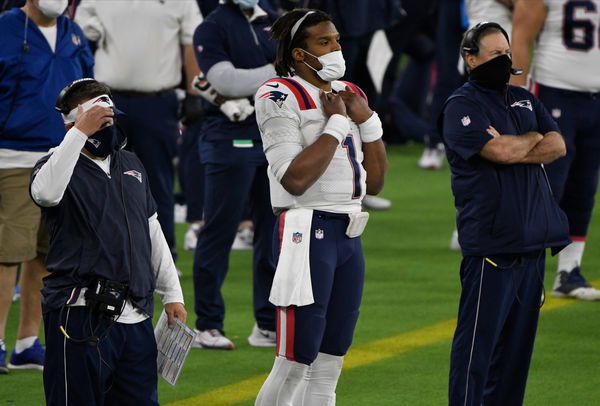 ---
---
The New England Patriots are one of the most successful franchises in NFL history. With the duo of quarterback Tom Brady and Head Coach Bill Belichick, the Patriots have claimed six Super Bowls in a little less than two decades.
ADVERTISEMENT
Article continues below this ad
But with Tom Brady departing for the Tampa Bay Buccaneers ahead of the 2020 NFL season, the Patriots were faced with the unenviable task of finding themselves a suitable replacement. After all, only a few players in NFL history would make the conversation of being an adequate replacement for Brady.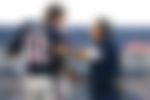 The Patriots though made the logical decision. Signing former MVP Cam Newton, the franchise looked to carry on life without Brady. But not all went according to plan. 
ADVERTISEMENT
Article continues below this ad
After a bright start to his Patriots career, Newton faltered and the New England Patriots finished with a 7-9 losing record. What's worse, the franchise failed to make the playoffs for the first time since 2008.   
New England Patriots need a QB for the future
During a segment of Get Up, NFL analyst Mike Reiss talked about the Patriots' QB situation. While the franchise has signed Newton on another one-year contract, Reiss believes the Pats are still very much on the lookout for a new QB.  
"From a big picture standpoint, they are all in on the quarterbacks. And I'll tell you what owner Robert Kraft had said, 'We know long-term that we have to find our way at quarterback," said Reiss.
There's plenty of good QBs in this season's draft. While the ones the Patriots are eyeing may be out of reach, the franchise could always trade up to land the QB of their choice.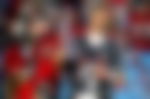 And according to Reiss, New England's recent actions show that it might be a decision they're willing to consider. 
ADVERTISEMENT
Article continues below this ad
"They went to Justin Fields' pro-day a couple of days ago. And Robert Kraft said we're bringing a small group, 'You know what, guys. Take my private plane, we'll make it easier'. 
I just tell that story because it's reflective from the top down how they're locked in on these quarterbacks. Knowing they got to try to figure out that position one way or the other."
With the Patriots still in need of a QB for the future, which player do you believe they should draft with their first-round pick?
ADVERTISEMENT
Article continues below this ad