NFL Draft 2021: NFL Analyst Reveals Strategy He Didn't Like in the Draft
Published 05/01/2021, 7:52 AM EDT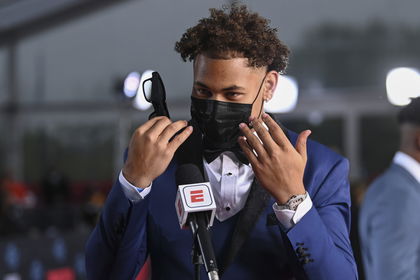 ---
---
The NFL Draft is now underway. The first two rounds of the NFL Draft took place last night. As with any draft night, there were several shocks, surprise trades, and big moves made. Some of the big selections were very well received by fans and analysts alike. However, there were some teams that employed some unpopular strategies. But which one was the most inexplicable one? Chris Simms explains his pick.
ADVERTISEMENT
Article continues below this ad
NFL analyst Chris Simms was a guest on the Dan Thomas Show. He talked about the San Francisco 49ers selecting Trey Lance with the number three overall pick. Simms, who is friends with 49ers head coach Kyle Shanahan, had said how well Mac Jones would fit with the 49ers. However, Shanahan had never spoken to Simms, nor had he actively said anything about drafting Mac Jones.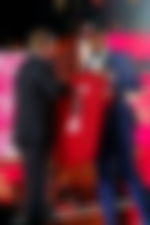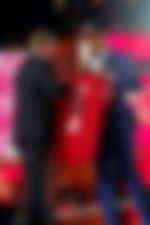 ADVERTISEMENT
Article continues below this ad
"I don't know. I talked to my buddy Kyle Shanahan, we talked about a lot of football. We don't get into the specifics about his football team…I had conversations after the college year was over. I know he viewed Mac Jones as a very big-time prospect. But no, I was going off of what I thought I knew of my friend and the kind of quarterback he likes. He's always waxed poetic about Drew Brees and Matt Ryan and those type of quarterbacks." 
Trey Lance – Number Three in the NFL Draft
Simms added that he was sure that the 49ers would draft Mac Jones when they traded up in the draft. He joked about his friendship with Shanahan not being as strong as he had thought. However, he was very surprised that the 49ers ended up selecting Trey Lance instead. He doesn't agree with the move and doesn't think that the 49ers should have traded up at all knowing they couldn't get Trevor Lawrence or Zach Wilson.
ADVERTISEMENT
Article continues below this ad
"To where I thought Mac Jones is Drew Brees to me coming out. And that's where I thought he would go. Maybe we're not as good friends as I thought or maybe I don't know him as well as I do. But no, I don't know if I ever would have traded up. I would have never traded up to number three in this draft once I knew I wasn't going to get Trevor Lawrence or Zach Wilson. And I think the number three pick in Trey Lance is very, very risky."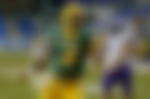 ADVERTISEMENT
Article continues below this ad
Should the San Francisco 49ers have drafted Trey Lance? Fans are split on the decision by Kyle Shanahan. However, Lance will have the opportunity to learn under Jimmy Garoppolo before he becomes a starter.