Aaron Rodgers' Draft-Day: A Day That Turned into a Nightmare for the Packers QB
Published 04/19/2021, 9:39 AM EDT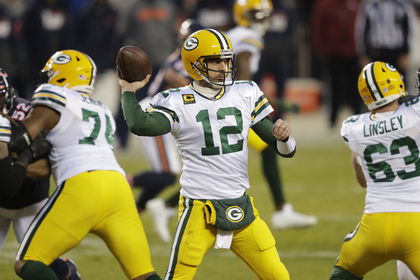 ---
---
For 2020 NFL MVP Aaron Rodgers, the road in the NFL was not always pretty. In fact, things got off to a bumpy start before it even commenced.
ADVERTISEMENT
Article continues below this ad
Back in 2005, everyone had their eyes glued on two quarterbacks. Utah's Alex Smith and California's Aaron Rodgers. Both QBs had sensational college careers.
Thus heading into the draft, the question was, who would be drafted first? But for Rodgers, what was to be the biggest night of his life soon turned into a nightmare.
ADVERTISEMENT
Article continues below this ad
No one wanted Aaron Rodgers
When the day came around, Rodgers and Smith were both favorites to land the #1 pick. And for Rodgers, the team making the pick had a special place in his heart.
Born and raised in California, Rodgers was a die-hard San Francisco 49ers fan. His whole family was. And given their allegiance to the franchise, the Rodgers family had expected the 49ers to give Aaron the chance to live out his dream.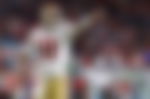 But that dream soon came crashing down. The San Francisco 49ers picked QB Alex Smith instead and Rodgers' dreams of being a 49er faded.
But Rodgers' misery didn't end there. Back in 2005, only a handful of prospects were invited to attend the draft day event. Rodgers said that he had jokingly placed bets with his fellow draftees as to who would leave the green-room last.
Touted as a favorite for the #1 pick, Aaron Rodgers kept slipping down the draft ladder. And more than four hours since Smith had been drafted, Rodgers was the only player remaining in the green-room without a team.
In the end, with the #24 overall pick, the Green Bay Packers decided to take a chance with the rookie QB with veteran gunslinger Brett Favre still on the roster.
ADVERTISEMENT
Article continues below this ad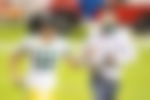 Since then, Aaron Rodgers has gone on to win a Super Bowl and is a 3-time NFL MVP. The gamble certainly paid off.
Multiple teams and coaches have later said that they lament missing out on Rodgers in the 2005 NFL Draft. While everything turned out for the better in the end, Aaron Rodgers' draft day experience is still something that remains a nightmare scenario for any NFL aspirant.
ADVERTISEMENT
Article continues below this ad