Chicago Bears Head Coach Matt Nagy Responds to Andy Dalton 'QB1' Tweet Following Draft of Justin Fields
Published 05/10/2021, 7:45 AM EDT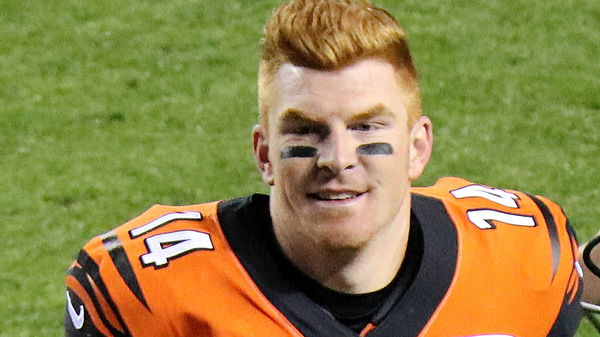 ---
---
The Chicago Bears entered the current offseason with a goal in mind. Get the team a new QB1. But that task was easier said than done.
ADVERTISEMENT
Article continues below this ad
In 2020, the Bears franchise had quarterbacks Nick Foles and Mitch Trubisky on their roster. The two competed against one another for the starting role, but both failed to impress with the chances they got.
The franchise did try to go all-in when Seattle Seahawks QB Russell Wilson reportedly sought a trade. The franchise was ready to part ways with a bunch of their draft capital to land Wilson but in the end, the Seahawks saw out the pressure and kept hold of Wilson.
ADVERTISEMENT
Article continues below this ad
With Trubisky being released, the franchise then proceeded to sign free agent Andy Dalton. Dalton had played backup to Dak Prescott last season for the Dallas Cowboys.
Now being his services to Chicago, the Bears official Twitter handle was quick to tell the world about their new 'QB1'.
With their attempts at luring Russell Wilson falling flat, the Bears franchise looked to enter the 2021 NFL season with Nick Foles and Andy Dalton as their two QBs.
Come draft day though, all that changed when the franchise traded up to land Ohio State QB Justin Fields with the 11th overall pick. Thus with Fields now in the fray, the question on everyone's mind is whether Dalton is truly the Bears' new QB1.
No clear answer on Chicago Bears QB1 scenario
Appearing on the Rich Eisen Show, Bears Head Coach Matt Nagy was asked about the now-infamous tweet regarding Dalton. Eisen jokingly asked whether it was Nagy who had pressed the button to send the tweet.
Nagy, though, had a pretty cryptic response regarding the starting quarterback position.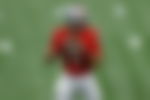 "I just think we go through everything and the people in our whole organization work hard and they do everything they can to help our team out," said Nagy.
ADVERTISEMENT
Article continues below this ad
Nagy said that the excitement remains around Dalton and that the franchise was keen on starting with their new QB.
"There's an excitement with Andy. It's where we are and we're proud of the guys we have and looking forward to get Andy going."
With Fields being seen as the true future starting QB for the franchise, when do you expect the rookie to get his first game for the Bears?
ADVERTISEMENT
Article continues below this ad