Drafting Mac Jones Helps Bill Belichick and Nick Saban Set New Common Draft Era Record
Published 04/30/2021, 11:42 AM EDT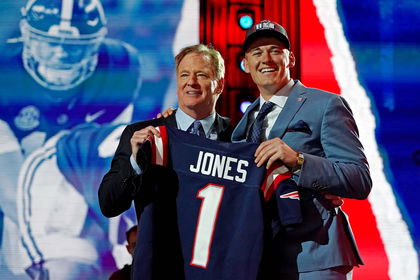 ---
---
Touted as the next Tom Brady, Alabama QB Mac Jones is headed where he belongs. Drafted by the New England Patriots with their 15th overall pick in the 2021 NFL Draft, Jones will now join the side coached by the legendary Bill Belichick.
ADVERTISEMENT
Article continues below this ad
While it is an honor for any player to be coached by Belichick, Jones has a taste for being around some very successful football coaches. 
Back in Alabama, the quarterback had Nick Saban as his head coach during his time playing college football. Saban, much like Belichick, doesn't require any introduction. 
ADVERTISEMENT
Article continues below this ad
One of the winningest college football coaches of all time, Jones' time spent with Saban will help the rookie get into the groove of things easier. 
Unsurprisingly, this isn't the first time Bill Belichick has drafted a player that played for Nick Saban in college. The two coaches share a great friendship together and it's maybe something that seems to influence some of the Pats draft strategies as well. 
Mac Jones among 10 other Saban players drafted by Belichick
Just as Bill Belichick is regarded as one of the greatest NFL coaches of all time, Saban too enjoys a status in the world of college football.
The two have earlier worked together when Bill Belichick landed his first head coach job at the Cleveland Browns. It was during his spell with Browns that Belichick hired Nick Saban as his defensive coordinator between 1991-94. 
While the two did not have much success together back then, they bonded as friends and went on to achieve phenomenal feats in their careers.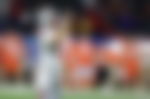 Still in tough, the two clearly still appreciate each other's work. The selection of Mac Jones was the 11th time that Belichick had drafted an athlete who played for Nick Saban in college.
This according to NFL insider Adam Schefter is the most players taken by a pro-college coach combo in the Common Draft era. The first player drafted as part of this series was Michigan State O-linesman Greg Randall. 
ADVERTISEMENT
Article continues below this ad
Belichick later drafted three LSU players between 2000-2004 when Saban was the team's head coach. Six more Alabama players followed over the years as Saban took over as head coach of Alabama Crimson Tide in 2007. 
Of the 11, three have won both the college national championship title and the Super Bowl. Might Mac Jones be the latest entrant on that list soon?
ADVERTISEMENT
Article continues below this ad
READ MORE – Which Was the Most Shocking First-Round Pick Of the 2021 NFL Draft?