Former NFL Player Believes Drafting Zach Wilson Changes Nothing, Thrashes New York Jets Management
Published 05/01/2021, 12:27 PM EDT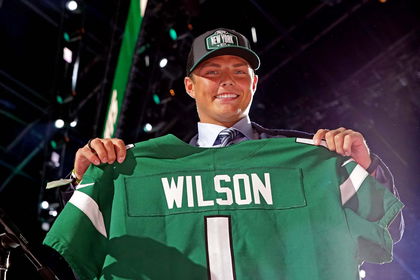 ---
---
A new era being at the Big Apple. The New York Jets armed with new Head Coach Robert Saleh are looking to turn the franchise's fortunes around. And they plan on doing that with the help of their maverick young QB Zach Wilson. 
ADVERTISEMENT
Article continues below this ad
Wilson was drafted second overall in the 2021 NFL Draft by the Jets. The franchise went 2-14 last season and eventually fired former head coach Adam Gase.
Starting QB Sam Darnold too followed suit with a trade to the Carolina Panthers. This paved the way for the Jets to make a move for the quarterback from BYU.
ADVERTISEMENT
Article continues below this ad
The expectations from the BYU Cougars QB are sky-high. And many believe he has the tools to achieve them. But then again, the theme seems a bit too familiar to some. 
New York Jets caught in a loop
Get a new head coach and draft a new QB. Have expectations of a rebuild, only to see it all fall apart again like a pack of cards. That's been the theme of the New York Jets over the past few years according to former NFL player Ryan Leaf.
Leaf who now works as an NFL analyst sounded rather pessimistic about the Jets' hopes of a rebuild.
READ MORE – Jimmy Garoppolo First Niner to Text Trey Lance After Being Drafted According to GM John Lynch
"Unfortunately, last night was Zach Wilson's highlight with the New York Jets. Let's see in three years with a new head coach and a new quarterback, whoever that's going to be. It's not his fault. You know, he's going to the Jets. It's the New York Jets fault," said Leaf while appearing on the Rich Eisen Show. 
Blasting the Jets organization for years of mismanagement, Leaf said that he believes that more of the same is expected to come from the Jets.
"There's a reason why bad teams are always drafting at the top of the draft and going through this process. The New York Jets are a bad organization from top to bottom systemically," he said.
ADVERTISEMENT
Article continues below this ad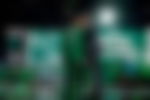 "So, therefore, until I see some sort of other evidentiary proof, this is the road I'm walking with."
With the New York Jets pinning their hopes on the young Zach Wilson, can the quarterback be the man to guide the franchise back to the Super Bowl after Broadway Joe?
ADVERTISEMENT
Article continues below this ad
READ MORE – Tom Brady Has a Cheeky Response to Shannon Sharpe Hinting Him To Retire