'He Earned the Right'- Urban Meyer on Why Trevor Lawrence Deserved to be the #1 Pick in 2021 NFL Draft
Published 06/04/2021, 12:19 PM EDT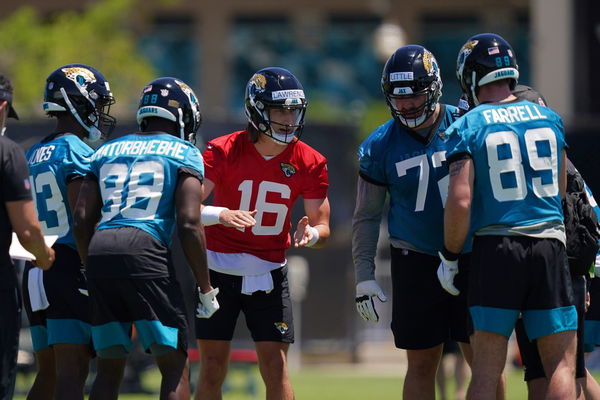 ---
---
The Jacksonville Jaguars were awarded the #1 overall pick in the 2021 NFL Draft thanks to their dismal showing in 2020. But Jaguars fans won't mind that too much. After all, with the first pick, they snagged Clemson quarterback Trevor Lawrence. 
ADVERTISEMENT
Article continues below this ad
Lawrence is slated to be the best quarterback prospect the league has seen in years. As a starter for the Crimson Tide, he won a national championship in 2019 and went oh so close to repeating that feat in 2020.
Now entering the league with the Jaguars he'll have college football legend Urban Meyer as his Head Coach. The former Ohio State head coach is known to be a serial winner. Lawrence too falls under the same category.
ADVERTISEMENT
Article continues below this ad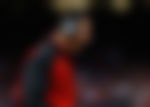 The quarterback remarkably has never lost a single regular-season game through his college career. Replicating that in the NFL would surely be a near impossibility during his rookie season in the NFL.
But that doesn't mean the duo can't achieve success together. Building a similar dynasty in the NFL will take patience. But Meyer believes if there's anyone who can do it, it's almost certainly Trevor Lawrence. 
Meyer has no doubts over Trevor Lawrence and his skillset  
Appearing on the Rich Eisen Show, Meyer was asked about how he came to the decision to draft Lawrence as the #1 overall pick. The Jags new Head Coach said that he was in contact with the quarterback long before the draft came along.   
"We weren't allowed to talk to him during the process in person. We did zoom call a bunch of zoom calls with them. A bunch of research… Everybody had speculation he was going to be the number one pick, and so did our owner," he said.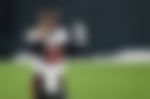 While Lawrence was touted to be the first pick, Meyer wanted to be doubly sure before taking any decision. 
"I hired two guys with really extensive NFL experience. And we went on a good four to five-week, deep dive. There are some excellent quarterbacks out there, in this NFL Draft, you're gonna see a bunch of guys play for a long time."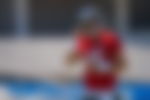 But Lawrence's skill set and intangibles were just too good to look beyond for Meyer. "In our very strong opinion, obviously, he earned the right to be the number one pick," Meyer said.
ADVERTISEMENT
Article continues below this ad
 Meyer further went on to laud the quarterback's work ethic and humility which showed that he's totally sold on his new QB.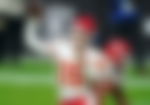 "Since he's been part of the organization, his work ethic has been an A-plus. His community involvement, his humility in front of the veterans. It's been a lot of fun to watch him develop."
ADVERTISEMENT
Article continues below this ad
While Lawrence has a long way to go before he firmly establishes himself as the NFL's very best, do you think he can be the man to guide the Jags to their first Super Bowl?