NFL Analyst Feels the New York Jets Should Draft a QB With the Second Overall Pick in the 2021 Draft
Published 03/15/2021, 2:16 PM EDT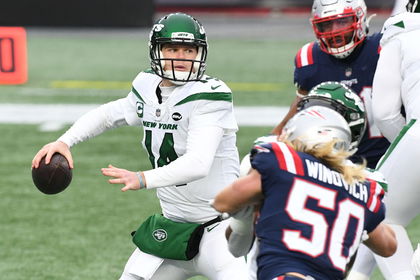 ---
---
The New York Jets find themselves in a dilemma. The franchise is stacked with draft capital heading into the next season. But what they will end up doing with the 2nd overall pick in the 2021 NFL Draft is what most people are talking about.
ADVERTISEMENT
Article continues below this ad
Jets starting quarterback Sam Darnold has had a bit-part NFL career so far. The QB who will be entering his 4th season in the league came into the franchise with much promise. But so far, he's failed to deliver on that promise.
The Jets finished the 2020 season with just 2 wins, with Darnold throwing 9 touchdowns for 11 interceptions. Thus Darnold's recent performances have put him under pressure.
ADVERTISEMENT
Article continues below this ad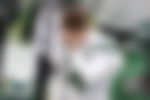 Also, given that the 2021 NFL Draft has a stacked QB class, there are murmurs that the Jets could draft a quarterback to replace Darnold with their 2nd overall pick.
And one particular NFL analyst, wholeheartedly, subscribes to this school of thought.
Drafting a QB the right choice for New York Jets
During a segment of the Rich Eisen Show, NFL analyst Bucky Brooks said that the Jets must draft a QB if they are to compete for a Super Bowl.
"I believe it's in the best interest of the Jets to hit the reset button at quarterback. Because we've seen, the best way to build a Super Bowl contender is to build your team around a quarterback playing on an original rookie deal," said Brooks.
Brooks believes that having a promising QB on a rookie deal will help the Jets plug the rest of the loopholes needed to make the push for glory.
"We've seen in the last 10 Super Bowls, 8 teams have had their quarterbacks playing on rookie deals," he said.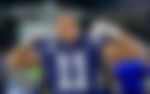 He further said that by drafting a QB, the Jets could even become playoff contenders in a span of 2 seasons.
"I think by having a young quarterback, on a really cheap and team-friendly deal, allows you to build the rest of the team. And then in 2 years, maybe, you have a team that is a legitimate contender for a playoff bid.
"Because you've been able to allocate the resources evenly around the team as opposed to having to pick up the 5th-year option and eventually pay Sam Donald a big deal when his play hasn't necessarily warranted that," he added.
Which QB might the Jets draft?
Given that Clemson QB Trevor Lawrence is almost surely going as the 1st overall pick in the Draft, the best of the rest are Zach Wilson of BYU and Justin Fields of Ohio State. And Brooks believes that both these players offer more than Darnold can at this point in his career.
ADVERTISEMENT
Article continues below this ad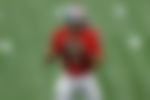 "If you take Zach Wilson or Justin Fields, I think you're getting a better prospect than you're getting for Donald. I think in the system that they're going to play, which is an extension of the Kyle Shanahan system – run game, play action, young quarterbacks should be able to flourish in that," he added.
If you had to choose between Wilson or Fields for the New York Jets, who would you go with as the team's new QB1?
ADVERTISEMENT
Article continues below this ad