NFL Analyst Says Draft Prospect Justin Fields Reminds Him of LA Chargers QB Justin Herbert
Published 04/26/2021, 10:12 AM EDT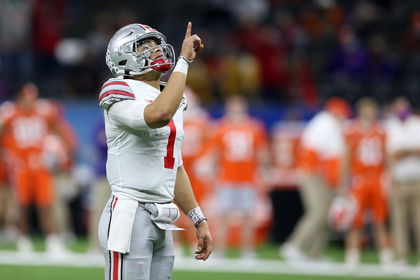 ---
---
With the NFL Draft just days away, most eyes are glued on the quarterback prospects. Among whom is Ohio State's Justin Fields.
ADVERTISEMENT
Article continues below this ad
The Ohio State Buckeyes QB has had a solid college career. Entering the college football scene as among the best QBs in the country alongside Trevor Lawrence, Fields chose Georgia at first only to transfer to Ohio State the following season.
With the Buckeyes, Fields was prolific in 2019. The QB dominated in his sophomore year and racked up 3,273 passing yards with 41 touchdowns in the process.
ADVERTISEMENT
Article continues below this ad
What's interesting to note is that the QB ran for nearly 500 yards as well that season and scored 10 touchdowns. While 2020 saw Justin Fields falter at times, he led his side to the national championship game that very season.
Now entering the NFL draft, some have started casting doubts over the QBs dedication and decision making. But one NFL draft analyst feels that Fields certainly has more upsides to his game.
Can Justin Fields be the next Herbert?
During a segment of the Rich Eisen Show, NFL draft analyst Greg Cosell talked about how the quarterback from Ohio has grown on him.
"Justin Fields has really grown on me. I think he's got a lot of really good traits. And I'm really curious to see where he goes," said Cosell.
"I really like the way he throws the ball. To quote a coach that I know he's got a 65-plus-yard arm, so he can drive the football. I think he's got a power arm. I think he can throw with touch and pace," he added.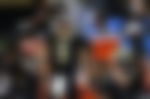 Cosell even said that the conversation about Fields reminds him of the Justin Herbert talk from a year ago.
"I just think that in some ways, it's the Justin Herbert conversation from a year ago. Where there some concerns on tape with Herbert? Yes, there were. Because that's all that we had as of a year ago," he said.
Herbert defied expectations and won the 2020 Offensive Rookie of the Year award thanks to his record breaking debut season with the LA Chargers.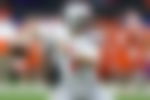 Cosell said that while Fields has similar issues, it'll be interesting to see how his campaign pans out.
ADVERTISEMENT
Article continues below this ad
"I don't know why those things that were on Herbert's tape that were not necessarily positive, didn't show up this year. It may be it's just natural development of the player. Maybe it was coaching… But that's why I'm so anxious to see where Fields goes."
With a lot of doubts over Fields' talent at the top level, do you think the QB has what it takes to be a franchise QB in the future?
ADVERTISEMENT
Article continues below this ad