NFL Hall of Famer Jimmy Johnson Weighs in on How New Dak Prescott Contract Could Affect Cowboys' Draft Strategy
Published 03/10/2021, 4:48 AM CST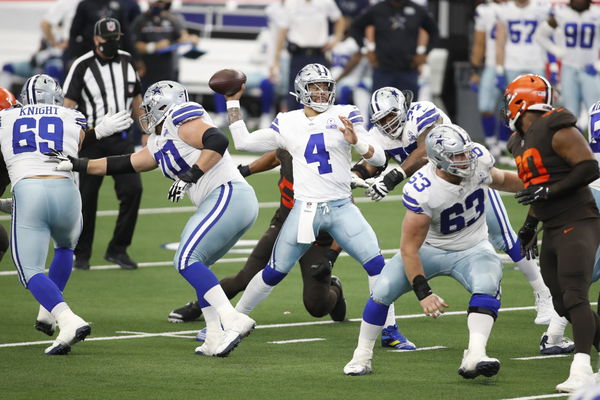 ---
---
With the Dak Prescott contract saga now done and dusted, the Cowboys can finally divert their attention to other avenues that need some looking into. The tense contract talks that went on for almost 2 years finally concluded on March 8th with Dak Prescott signing a 4-year $160 million deal with the franchise. 
ADVERTISEMENT
Article continues below this ad
This is one of the biggest contracts in the NFL and is the highest in terms of guaranteed money on signing. As per reports, Prescott will be banking $95 million as soon as he pens the deal.
But this also means that the Cowboys have a lot of work ahead of them in trying to plug the loopholes that were evident over the course of the 2020 season. 
ADVERTISEMENT
Article continues below this ad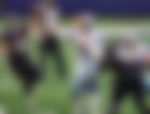 While free agency provides franchises with a window to shop for proven players in the league, the NFL Draft is a different ball game altogether. 
Even with hours of tape and scouting reports, picking the right player in the draft is always risky business. And NFL Hall of Famer Jimmy Johnson feels that the Cowboys franchise has little room for error in this year's draft. 
Dak Prescott contract makes Draft even more important 
Jimmy Johnson knows the Dallas Cowboys all too well. The former NFL Head Coach won two consecutive Super Bowls with the franchise back in the 90s and played a major role in making the Cowboys 'America's team'. 
But much has changed since then. The Cowboys have now gone a quarter of a century without a Super Bowl win. Let alone the Super Bowl, the franchise has failed to make it beyond the Divisional Round since then. 
But with Prescott locked in for the future, hopes are high. But during a segment of The Herd, Johnson pointed out that a lot of work is left to be done, especially in the upcoming draft.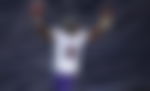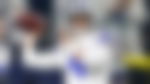 ADVERTISEMENT
Article continues below this ad
"You've got to get some players cheap somehow. Because they've got half a dozen players that are eating up a lot of the cap. So you've got to offset that with some players that are inexpensive," said Johnson.
And the way to do this he believes is by getting the most out of their draft picks. "The way you get inexpensive players is you got to draft well. You got to hit on your draft picks. So yeah, I think it's going to be critical for them to draft well if they're going to compete."
The Cowboys currently have the 10th overall pick in the upcoming 2021 NFL Draft. With the draft, only 50 days away, who do you feel can offer the Cowboys the most value for their pick?
ADVERTISEMENT
Article continues below this ad
ALSO READ- Here's Why Dak Prescott Deserves His Bumper New Dallas Cowboys Contract Extension