NFL Reporter Explains Why the San Francisco 49ers Didn't Approach the NY Jets for 2nd Overall Draft Pick
Published 03/30/2021, 7:31 AM EDT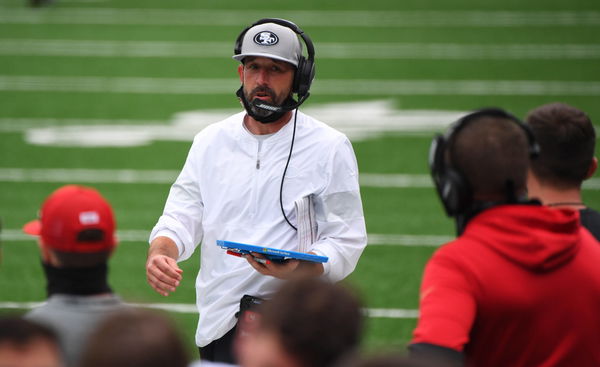 ---
---
The San Francisco 49ers shocked the world with their decision to trade with the Miami Dolphins for the 3rd overall pick in the 2021 NFL Draft. The decision stunned many primarily because of the ramifications it could have for the future of the franchise.
ADVERTISEMENT
Article continues below this ad
The idea is that the 49ers traded 4 draft picks, including 3 1st-rounders, for the 3rd overall pick to draft a new quarterback. This of course puts the future of current starter Jimmy Garoppolo in jeopardy. 
The 2021 NFL Draft class is stacked with elite QB talent, and thus it's no wonder the San Francisco 49ers wanted a piece of the pie.
ADVERTISEMENT
Article continues below this ad
With the 3rd pick, the 49ers will be in prime position to draft in the QB of their choice. Unless the player is not taken off their hands with the first two picks.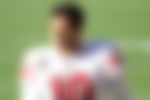 The first two picks belong to the Jacksonville Jaguars and the New York Jets. Both of whom are looking to draft QBs themselves. While the Jaguars are surely locked in to draft Trevor Lawrence with the 1st overall pick, the same can't be said of the Jets.
The Jets have QB woes of their own but don't seem committed to the idea of drafting a QB just yet. So why did the 49ers not approach the New York Jets for the 2nd overall pick? One NFL reporter explains why.
San Francisco 49ers wanted to remain lowkey 
During a segment of the Rich Eisen Show, NFL reporter Albert Breer said that while the two franchises did indeed talk about quarterbacks, it didn't involve trading draft picks. 
"I can tell you that the San Francisco 49ers did have internal discussions about Jets QB Sam Donald. And there were discussions between the Jets and the 49ers about Sam Donald.
"But there never really was a discussion between the Jets and the Niners about the second overall pick," said Breer.
Explaining why the franchise did not approach the Jets for the 2nd overall pick, Breer explained the impact it would have on the market.
ADVERTISEMENT
Article continues below this ad
"They (49ers) wanted to kind of keep their intentions quiet. And so, you know, going around and checking with different teams. What they'd be willing to do with their top-five pick.
"That certainly would be a way of getting out what they were doing. And again it could kind of change the conditions in the market," he added.
So with the 49ers landing the 3rd overall pick, which quarterback do you believe they'll draft to incorporate into their West Coast offense?
ADVERTISEMENT
Article continues below this ad
ALSO READ- Trevor Lawrence Declines Opportunity to Attend NFL 2021 Draft in Cleveland