'Put the Best Team Together' – Miami Dolphins Head Coach Brian Flores Talks About the Franchise's Future Plans
Published 04/26/2021, 12:26 PM EDT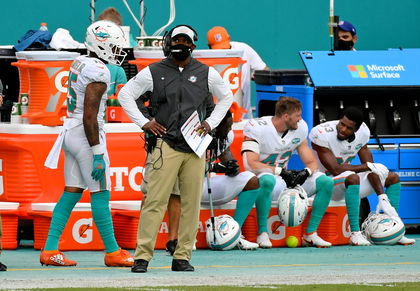 ---
---
The Miami Dolphins find themselves in an enviable position. Under Head Coach Brian Flores, the franchise is only getting better each year. 
ADVERTISEMENT
Article continues below this ad
With Tua Tagovailoa taking on the QB1 role, the Dolphins have a lot to look forward to in 2021. But perhaps even better days are yet to come. 
Over the past couple of seasons, the franchise has quietly gathered itself a war chest of draft picks. The franchise has two first-round picks this year. In 2023 as well, the Miami Dolphins will have two first-rounders.
ADVERTISEMENT
Article continues below this ad
For this season, the franchise has the sixth and 18th draft picks. Thus a lot of scope to build a team around a young core. 
Miami Dolphins looking to maximize the wins
While appearing on the Dolphins' Drive Time podcast with Travis Wingfield, Flores was asked about the side's draft strategy.
"I wouldn't say the goal is necessarily to accumulate first-round picks. I think it's to put the best team together," Flores said.
"I think there's a variety of ways you can do that. Trade, free agency, waiver-wire transactions, obviously the draft. And I think Chris Grier and his staff have done a great job of using all those different avenues to bring in players," he added.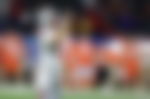 "But it's to put the best team together, not necessarily a team full of first-round picks," Flores further reiterated.
Explaining exactly what the side is looking for in a player, Flores cited toughness, intelligence and competitiveness among several other attributes. 
"We're looking for guys who are tough, who are smart, who are competitive, and who love to play, and are team-first. And that's kind of the criteria we look for and as we look through those different avenues to acquire players, that's really always at the forefront."
ADVERTISEMENT
Article continues below this ad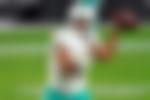 The Miami Dolphins barely missed the playoffs last season with an 8-8 record. But the franchise is improving. The Dolphins went 5-11 during Flores' first season with the franchise in 2019. 
With the bevvy of draft picks they have at their disposal, there's every reason to believe that with sound draft decision making, the side could challenge for a Super Bowl real soon. 
ADVERTISEMENT
Article continues below this ad