Richard Sherman Comments on the Future of Jimmy Garoppolo as San Francisco 49ers Draft Trey Lance
Published 05/02/2021, 8:59 AM EDT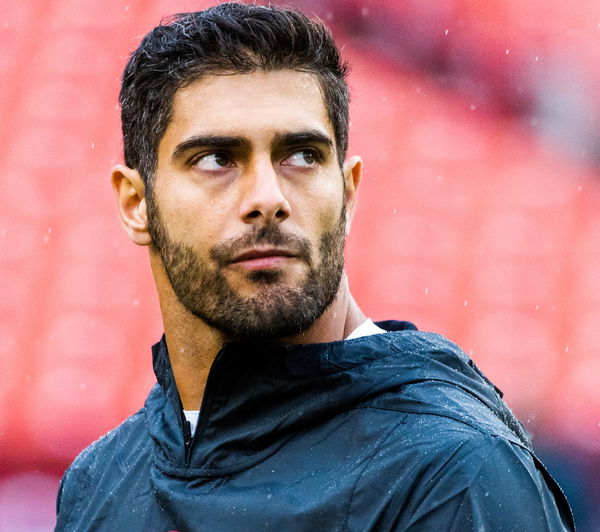 ---
---
The San Francisco 49ers put to bed weeks of speculation around who they would be drafting with the third overall pick in the 2021 NFL Draft. The Niners who parted with a ton of draft capital to land the pick by trading with the Miami Dolphins selected NDSU QB Trey Lance.
ADVERTISEMENT
Article continues below this ad
The quarterback is seen a prospect with a high ceiling. And the Niners will sure hope that he's the man who gets them that Super Bowl they're so eagerly after.  
But the drafting of Trey Lance puts in jeopardy the future of Jimmy Garoppolo. The QB who was the starter for the franchise over the past few years guided the team to their most recent Super Bowl appearance in 2020. 
ADVERTISEMENT
Article continues below this ad
But with injuries and inconsistencies taking a toll on him, the Niners have identified Trey Lance as his alternative. 
Nothing personal between Jimmy G & the San Francisco 49ers 
Former Niners cornerback Richard Sherman while appearing on ESPN was asked about what he thinks the future holds for Garoppolo with the franchise drafting his replacement.  
"I mean, it says they believe that he's the future. I think Jimmy G's a great person and a great teammate. He was the first person to call Trey Lance when he got picked up," said Sherman. 
READ MORE – Former NFL Man Claims 49ers QB Trey Lance Has the 'Wow Factor'
Adding how Garoppolo has maintained professionalism, Sherman believes the former New England Patriots QB won't be taking things personally. 
"I don't think he's taking it personally. You know, football is a game. It's a performance-based business. And Jimmy G's performed well when he's been in there. But he's been banged up at times. And, you know, that's not anybody's fault. Particularly, you can't control injuries," he added.
Despite his struggles with injuries, Sherman believes Garoppolo still has a lot of football left in his tank to offer.
ADVERTISEMENT
Article continues below this ad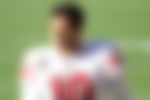 "I think he has a lot of football left in him. And I think he understands that he's gonna continue to put it on tape. He's gonna continue to lead his men until he's not at the helm anymore."
With the Niners choosing Trey Lance as their QB for the future, do you think the franchise made the right decision?
ADVERTISEMENT
Article continues below this ad
READ MORE – Jimmy Garoppolo First Niner to Text Trey Lance After Being Drafted According to GM John Lynch