San Francisco 49ers Draft QB Trey Lance With the 3rd Overall Pick In The 2021 NFL Draft
Published 04/29/2021, 8:51 PM EDT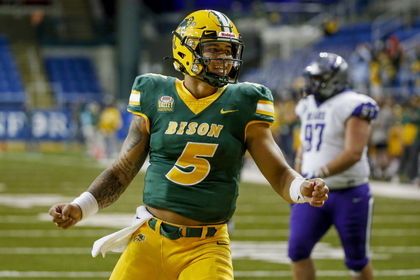 ---
---
The San Francisco 49ers have finally put to bed weeks of speculation. With the third overall pick in the 2021 NFL Draft, the franchise chose NDSU quarterback Trey Lance to be their new QB1 for the future.
ADVERTISEMENT
Article continues below this ad
The 49ers who initially had the 12th overall pick in the draft made the trade with the Miami Dolphins to move up the draft ladder.
The Dolphins in return got the 12th pick (which they since traded to the Philadelphia Eagles), a first and third-round pick in 2022 and a first-round pick in 2023.
ADVERTISEMENT
Article continues below this ad
The franchise still has QB Jimmy Garoppolo on its roster. Garoppolo's issues with injuries and inconsistencies forced the 49ers Head Coach Kyle Shanahan and GM John Lynch to make the move for the rookie QB.
The San Francisco 49ers make Trey Lance their future QB1
A complete physical package, Trey Lance is an athletic quarterback with a arm that's rarely ever gone wrong. Through his college career, Lance threw only one interception.
The quarterback had a breakthrough season in 2019 with 2,786 yards and 28 touchdowns with a pass completion rate of 66.9% in 16 games.
A dual threat QB, Lance amassed 1,100 yards and 14 touchdowns on the ground. All while averaging 6.5 yards per carry.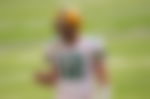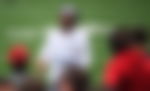 The 49ers clearly have a lot of faith in the young quarterback. Trading away a ton of draft capital, the franchise clearly believes it's in a winning window.
ADVERTISEMENT
Article continues below this ad
Reaching the Super Bowl as recently as 2020, the franchise has the tools to make it back to the biggest game in the sport. And they sure will hope that Trey Lance is the man to guide them to Super Bowl #6.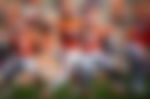 ADVERTISEMENT
Article continues below this ad