Seeing the 2021 QB Draft Class, Did the Green Bay Packers Make the Right Decision With Jordan Love?
Published 03/30/2021, 12:16 PM EDT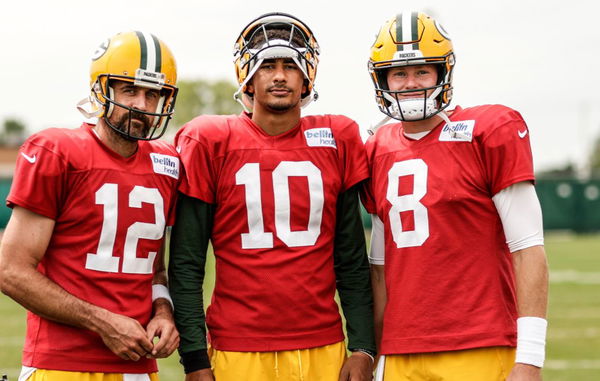 ---
---
The Green Bay Packers' decision to draft QB Jordan Love in the 1st round of the 2020 NFL Draft caught many by surprise. With Aaron Rodgers still under contract, opting to draft a QB instead of a wideout didn't make much sense to fans. 
ADVERTISEMENT
Article continues below this ad
Now, going by what we saw over the course of the 2020 season, Love is still one for the future. The QB from Utah State took 0 snaps and had to be content with watching Aaron Rodgers' brilliance from the sidelines.
This led many to question whether the franchise had made the right move. Going by this year's QB draft class, some NFL scouts feel the Packers were clever to draft Love in 2020.
ADVERTISEMENT
Article continues below this ad
A possible bargain for Green Bay Packers?  
NFL reporter Peter Bukowski talked to several NFL scouts recently about where Jordan Love would rank among this season's QB class. And the response he got was rather intriguing. 
"The feeling was somewhat varied but they all seemed to agree he belonged right there with QBs like Fields and Lance who are gonna be top-10 picks in this draft," tweeted Bukowski.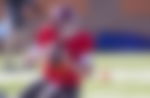 Love was selected by the Packers with the 26th pick of the 2020 NFL Draft. Whereas this year's Top-5 QBs are all projected to go within the Top-12 picks. 
Bukowski further added that one scout ranked him 6th when compared to the QBs available this season in the draft.  "One scout had Jordan Love as QB6 if he were in this class, but still a first-round guy," he added in his tweet.
Even ranked 6th, Love would undoubtedly make it as a 1st-rounder in this season's draft according to scouts. This shows that the Packers did get some value for the QB.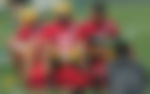 Love, as stated earlier, was the 26th pick and the 4th QB to be picked in last year's draft. Thus if the Packers skipped on Love and looked for a QB of his caliber this season, they would have had to trade up like the 49ers. 
ADVERTISEMENT
Article continues below this ad
A lot is yet to be seen before coming to a decision regarding Jordan Love. With his playing style, the QB has drawn close comparisons to this season's QB prospect, Trey Lance. The same Trey Lance who is expected to be a Top-10 pick. 
Weighing in on the topic, do you feel the Green Bay Packers got good value by picking Love last season? Or should they have waited for 2021 to choose from this season's talent pool?
ADVERTISEMENT
Article continues below this ad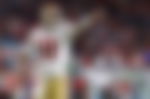 Trending Stories