Watch: Rookie QBs of 2021 NFL Draft Class Predict Their Ratings for Madden 22
Published 05/17/2021, 10:44 AM EDT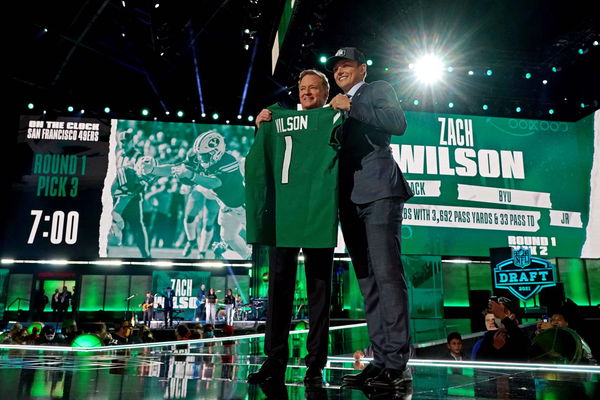 ---
---
Few things in the world stir up disagreements quite like NFL Madden ratings. The video games produced by EA Sports has been a fan favorite for years. And players to get in on the fun. 
ADVERTISEMENT
Article continues below this ad
While a lot of NFL players are avid gamers themselves, some steer clear of gaming consoles altogether. But on specific things seems to rile almost all of them up. Their Madden ratings. 
The franchise has become famous for getting players to react or predict their ratings before the launch of the latest instalment of the game. And this year, it was the turn of the rookie QBs to get a shot at predicting their ratings for Madden 22. 
ADVERTISEMENT
Article continues below this ad
Rookies have high hopes attached to their Madden 22 ratings   
This year, The Checkdown got hold of four of the top five quarterbacks to be taken in the draft. The four includes the likes of Zach Wilson, Trey Lance, Justin Fields and Mac Jones. 
While all the quarterbacks harness the potential to be world-beaters in the near future, it's safe to say that none is likely to be rated higher than the 70s.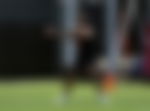 New England Patriots new QB Mac Jones was the first one off the bat to predict his rating. And the QB from Alabama said he sees himself getting an 85.  
"My Madden rating would be lower than people give me credit for," said Jones.
San Francisco 49ers quarterback Trey Lance too believes he would receive a rating in the late 80s. 88 to be precise. "I can do a lot of things, I can make plays," he said.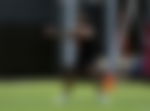 New York Jets' new QB Zach Wilson though was the only one to predict himself getting a rating of 90. "It's okay, but it's not great, because I haven't done anything yet."
A 90 without doing anything then? Fair enough, Zach. 
ADVERTISEMENT
Article continues below this ad
Meanwhile, it was Chicago Bears rookie Justin Fields who showed that he might have been up playing Madden with the boys back in Ohio by rightfully suggesting that being a rookie can have a big impact on the ratings.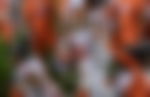 "I think my Madden rating is gonna be somewhere between a 78 to an 81. Of course, because you know, rookies."
ADVERTISEMENT
Article continues below this ad
Number 1 overall pick Trevor Lawrence is likely to have the highest rating among the QBs in his draft class. With the latest instalment of the game set to come out in August, which rookie QB are you looking forward to playing with in Madden 22?