Opinion: Could the Addition of Kyle Pitts Make the Dallas Cowboys the Best Offense in the NFL?
Published 04/25/2021, 8:55 AM EDT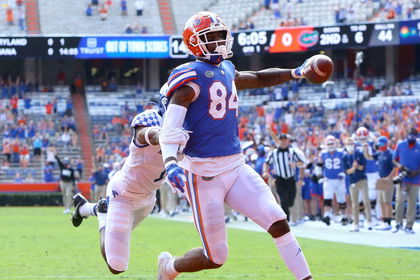 ---
---
The Dallas Cowboys are coming in hot. After a disappointing 2020 season, the franchise is looking to return to winning ways in the upcoming season. 
ADVERTISEMENT
Article continues below this ad
And so far, Cowboys fans have a lot to look forward to. The franchise locking down quarterback Dak Prescott to a long-term contract finally takes care of the headache. And with several key players returning from injuries, the Cowboys are ready to leave their mark.
But that's not all. The franchise seems to have made up its mind on which player it wants in the upcoming draft. Dallas Cowboys owner Jerry Jones has been more vocal about it than anyone. 
ADVERTISEMENT
Article continues below this ad
Florida Gators tight end Kyle Pitts is the one that seems to have caught the fancy of the Cowboys. The player is regarded as not only the best in his position but best overall among the talent pool. 
The franchise has defensive issues it needs to take care of. Especially with its secondary. But if the Dallas Cowboys were to trade up for the tight end, would his addition really make the best offense in the league?
Dallas Cowboys offense sure to get a boost
On paper, the Dallas Cowboys have one of the most well-rounded offense in the league. They added to their offensive corps by drafting wide receiver CeeDee Lamb in 2020. 
The wideout had a successful rookie season even with his starting QB being out with injury. Add to that, the Cowboys also have four-time Pro Bowler Amari Cooper.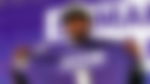 When it comes to the run game, the Cowboys have one of the league's highest-paid running back on their roster. Ezekiel Elliot may have struggled in 2020 but it was mainly due to persistent injury niggles.
The one position on offense that could do with a new addition is tight end. Ever since Jason Witten left the franchise in 2017, they struggled to find a suitable replacement. 
The addition of Pitts to this offense would definitely help elevate the side's offense to a whole another level. But to name them the outright best offensive unit in the league would be a stretch. 
ADVERTISEMENT
Article continues below this ad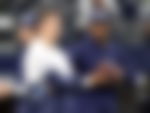 With teams like the Kansas City Chiefs, Green Bay Packers, and Tampa Bay Buccaneers around, the Cowboys offense can afford to be nothing less than spectacular week in, week out to be called the best offense in the NFL. 
What do you think? Can the addition of Kyle Pitts make the Cowboys the best offensive unit in the league?
ADVERTISEMENT
Article continues below this ad