'Give That Man His 99 Rating!' – Patrick Mahomes Believes This Chiefs Player Deserves to Belong in Madden's 99 Club
Published 07/27/2021, 11:05 AM EDT

Follow Us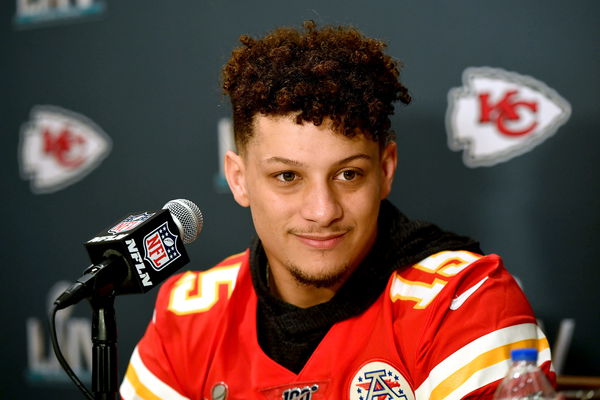 Madden 22 is almost upon us. While the game is set to launch on August 22, EA Sports have been dropping the ratings of certain players through the course of this week. Much like every year, the ratings are up for debate. And this time around, Kansas City Chiefs superstar Patrick Mahomes too has joined the party. 
Mahomes, 25, has achieved what most NFL players are not able to over the course of their entire careers. An MVP, Super Bowl MVP, and Super Bowl champion, Patrick Mahomes is among the brightest talents in the league. 
ADVERTISEMENT
Article continues below this ad
Rated 99 overall in Madden 21, Patrick Mahomes is among the few players to have been a part of the '99 Club'. And the rights to admission to this club are truly exclusive. 
As the name suggests, only players 99 on the game are part of this illustrious group of top NFL athletes. While Mahomes is a favorite to land himself a spot on the list again, he feels the makers of the game did a great disservice to a teammate of his by not rating him 99.
Patrick Mahomes wants Tyreek Hill to be rated 99 on Madden 22 
Kansas City Chiefs wideout Tyreek Hill has grown into an All Pro talent over the past few seasons. With 15 touchdowns, the wide receiver was named as an All Pro last season. And Patrick Mahomes believes that's enough to warrant him a place in the exclusive '99 Club'.
Hill is rated 98 overall in the latest installment of the Madden franchise. One short of the 99-mark, Patrick Mahomes took to Twitter to express his disappointment. 
ADVERTISEMENT
Article continues below this ad
"Give that man his 99 rating!!!" Mahomes tweeted while quoting an interview Hill gave where he reacted to his rating.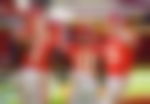 Last season, Mahomes did have company in the '99 Club' thanks to tight end Travis Kelce. Another vital cog of Chiefs' juggernaut offence, Kelce too made the All Pro team last season for his performances. 
ADVERTISEMENT
Article continues below this ad
So far, the players inducted into Madden 22's '99 Club' are Green Bay Packers wide receiver Davante Adams and Los Angeles Rams defensive end Aaron Donald who has now been named to the '99 Club' for the fifth straight season!