'No Love in Texas After This' – F1 Driver Daniel Ricciardo Sports Buffalo Bills Jersey Ahead of US Grand Prix
Published 10/13/2021, 8:15 AM EDT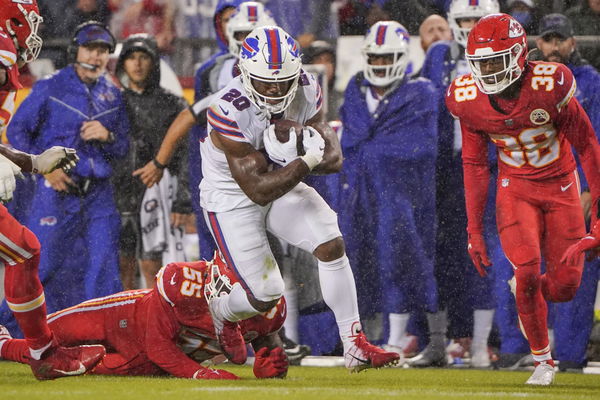 ---
---
Daniel Ricciardo, the Australian F1 racing driver, is preparing for his next tour to the US Grand Prix. However, he seems to be more interested in the NFL as he is often seen sporting a Buffalo Bills jersey doing what a usual NFL fan does.
ADVERTISEMENT
Article continues below this ad
His love for speed and action perfectly correlates with the sport of NFL, however, there is also an aspect of strength and aggression which influences him too. And so he loves the Bills as much as he loves his own team, McLaren.
ADVERTISEMENT
Article continues below this ad
Daniel Ricciardo as a Buffalo Bills fan
Ricciardo, however, on several occasions has shown that he loves football. He was seen in a clip hurling the pigskin down to his teammate while on the racetrack. And recently Bills retweeted another video of the Formula One driver sporting two different Bills jerseys with the same number 3 and his name imprinted in the back.
The Bills, having a great fan base all around the world, is standing up to its expectations this season as it stands tall with a 4-1 winning streak. The Josh Allen led Bills side has been in a phenomenal shape both offensively and defensively.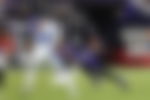 The defensive side of the Bills has delivered two shutouts against the Dolphins and the Texans. And the offense has thrashed every side except the Roethlisberger-led Steelers in the first week of the regular season.
May Ricciardo make it to Buffalo this time
ADVERTISEMENT
Article continues below this ad
Ricciardo, being a diehard Bills fan during an appearance in the 'Pardon My Take' talk show early in June this year, revealed, "I have sadly never been to their games, I'm a distant fan but I just wanna put through a title ultimately." But then he made arrangements then and there that "if the schedule allows I will be in Buffalo in October."
ADVERTISEMENT
Article continues below this ad
Josh Allen would love to his favourite F1 racer, witnessing his game from the sidelines or the luxury box. As the Bills meet the Titans next week for their sixth game, they look well prepared and packed with confidence to seal another W.