NFL Fans Will Love This News Pat McAfee Has Regarding Aaron Rodgers
Published 08/15/2021, 2:00 PM EDT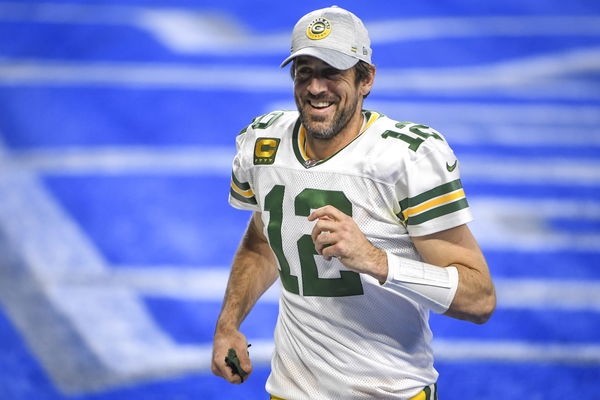 ---
---
Aaron Rodgers is a perplexing character. The quarterback is usually reserved and refrains from making comments which would see him make the front page. But then again, there is a side of Aaron Rodgers that is as upfront as any in the NFL. 
ADVERTISEMENT
Article continues below this ad
The quarterback who was recently involved in a trade saga wanted out of the Packers franchise. His beef was with the Packers front office. A front office that has failed to give the quarterback the due respect he deserves multiple times in the past. 
From drafting his replacement without informing him to cutting players he felt were crucial to the side's progress over the years, Aaron Rodgers had legitimate reasons for feeling that he was given the short end of the stick. 
ADVERTISEMENT
Article continues below this ad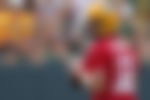 But following an MVP season in 2020, the quarterback decided to take a stand. Opting to hold out and not appear for OTAs and minicamp, the QB flexed his muscle but let his actions do the talking. 
While the franchise seems to have made amends for now with their star QB, Rodgers' future remains unclear. In his first interview back with the Packers, Rodgers listed down exactly why he felt he was being undone by the Packers management. 
And now apart from press conferences, Rodgers will have another outlet to express what going on in his mind. 
Aaron Rodgers to once again return on Pat McAfee Show 
Former NFL punter Pat McAfee has built quite a name for himself ever since shifting to the world of entertainment. Currently, the host of a successful YouTube channel with 1.45 million subs, the Pat McAfee show is a must-watch for NFL fans. 
And last season he upped the ante by convincing good friend Aaron Rodgers to appear on his show on a weekly basis. During the show, fans got to see a side of Rodgers never seen before. 
Be it sharing his knowledge and insights about the sport, him critiquing his own game or just have a laugh with the rest of the cast, the show was everything an NFL fan could ask for.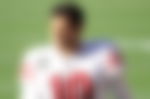 ADVERTISEMENT
Article continues below this ad
But will Aaron Rodgers be returning to the show for the 2021 NFL season? Pat McAfee recently cleared that doubt. McAfee announced that Aaron Rodgers will indeed be returning for his weekly segment McAfee referred to as 'Aaron Rodgers Tuesdays.'
ADVERTISEMENT
Article continues below this ad
Hearing Rodgers' takes this season will be even more interesting given the drama that played out over the course of the offseason and the uncertainty regarding his future ahead. 
So NFL fans, grab yourself some popcorn and pick a seat, you surely won't want to miss this.