Harry Kane Shows Off His Route-Running Skills To Tom Brady and Julian Edelman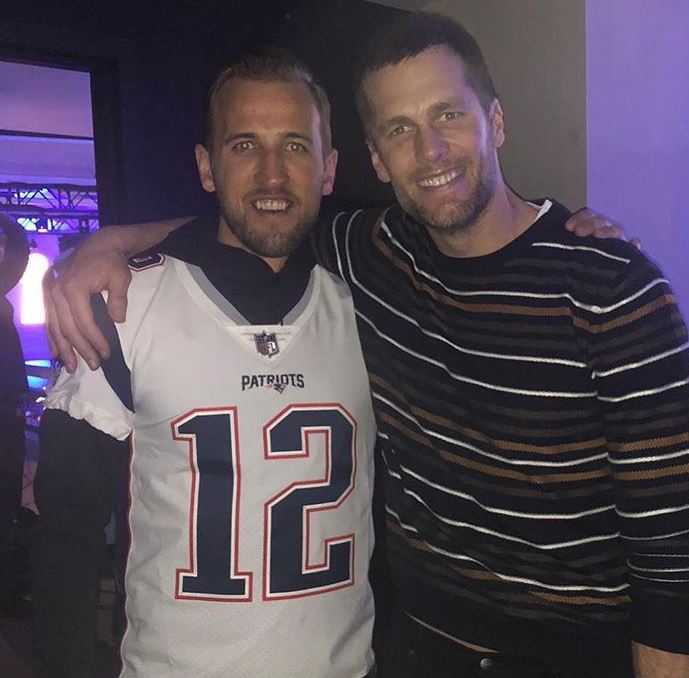 [video src="https://www.instagram.com/p/BtdYCPLB8cS/"]
The 2019-20 season was one to forget for Tottenham Hotspur's Harry Kane and his teammates. After making the UEFA Champions League final the year before, Spurs slumped to a sixth-place finish in the Premier League. They were knocked out by RB Leipzig in the UCL Round of 16. Things have improved under new coach Jose Mourinho but there is still lot of work left to be done before the 2020 season begins.
As we edge closer to Premier League's return, Spurs forward Harry Kane posted an interesting video on his social media handle with a shout-out to NFL stars – Tom Brady and Julian Edelman.
ALSO READ – "Lot to clean up right now" – Green Bay Packers Coach Gives Jordan Love Update
Harry Kane – the next wide receiver to play for New England Patriots?
Pre season training @nfl style. ⚽️🏈

What you reckon @TomBrady @Edelman11 ? pic.twitter.com/BqTKTmQlFZ

— Harry Kane (@HKane) August 14, 2020
In the video above, Kane can be seen running route-drills while completing a reception. The England international also tagged Patriots legend Tom Brady and veteran wideout, Julian Edelman, in the post asking for some feedback. Kane is a massive NFL fan and is a die-hard supporter of Bill Belichick's New England Patriots.
In fact, both of Kane's dogs (Brady and Wilson) are named after NFL quarterbacks. The highly-rated England captain has previously claimed that he would like to play in the NFL at some point in the future.
"[The desire to play in the NFL] is real. Something that in 10 or 12 years I definitely want to try. It goes back to that drive to be the best," he said. Even if I download a game on my phone, can I be the best in the world? … If you play in the Premier League and the World Cup and you then play in the NFL, would you then be considered one of the greatest sportsmen ever?" Kane said in an interview with The Guardian last year.
ALSO READ – "He's a competitive prick" – Chiefs' Offensive Coordinator on Patrick Mahomes