'Evading Aaron Donald?'- Twitter In Splits After Russell Wilson Suffers Gruesome Finger Injury And Leaves The Field
Published 10/08/2021, 7:30 AM EDT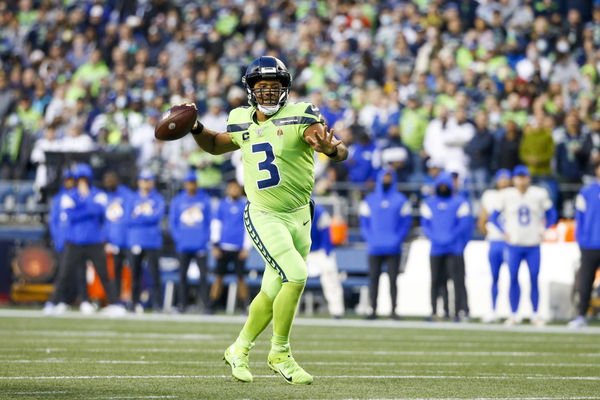 ---
---
Los Angeles Rams vs Seattle Seahawks was always going to be an absolute banger. And that's exactly what we received from the Hawk's Nest, as the Rams put down the Seahawks in their home stadium. While the Rams weren't flawless, the Seahawks could've probably picked off the game if not for Russell Wilson breaking his finger.
ADVERTISEMENT
Article continues below this ad
Geno Smith steals the show for Seahawks despite ending up on the losing side
ADVERTISEMENT
Article continues below this ad
In a gruesome sight, Seattle Seahawks quarterback Russell Wilson mangled his finger while throwing the ball. How did he manage to do that? Well, for starters, he went up against Aaron Donald, but we can't entirely fault the Rams' #99. Wilson went through with the throw despite Donald's frying-pan sized hand approaching him.
After busting his finger, Russell somehow managed to pop it back into place and continue with the game. Unfortunately, his bravado quickly wore off and on came Geno Smith to replace him. Now Smith was relatively unheard of, especially when compared to Wilson, or even opposition quarterback Matthew Stafford.
However, Smith played a near-flawless game as well, covering 131 yards and completing 10 out of his 17 attempts. With one touchdown and one interception, he matched Russell Wilson's contribution to the game. However, he only played for the last quarter of the game, proving his mettle.
Seahawks' QB #2 put on a convincing display, proving many fans and critics wrong. Many touted the Seahawks to be in a bad position if Russell Wilson was out. Issues with his fingers came up much before the game, but going up against the strong Rams defense only aggravated it. Fortunately, Geno Smith stepped in and saved the Seahawks from losing by a larger margin.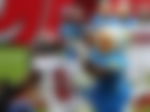 When will Russell Wilson play again?
ADVERTISEMENT
Article continues below this ad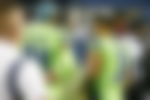 According to Seahawks coach Pete Carroll, Russell Wilson suffered a sprained finger, a result of the tussle with Aaron Donald. Carroll also clarified whether Wilson will need surgery to repair his finger, while answering many questions relating to his quarterback's health and fitness.
"This is a significant night because Russell wasn't able to finish the second half. He's got a badly sprained finger that we need to figure out. There's work to be done in assessing all of that. Russell is one of the great healers of all time, and he'll do whatever he can to get back as soon as absolutely possible." (H/T Seattle Seahawks website)
ADVERTISEMENT
Article continues below this ad
Wilson has never missed an NFL game in his entire career, making this a bigger deal than it already is. But, seeing Geno Smith's performance tonight, one can't help but wonder if Pete Carroll mixes things up a bit. With that being said, which quarterback do you think will start for the Seahawks against the resilient Pittsburgh Steelers?