'Kermit Got The Same Amount of Rings': Fans Take Shots at Aaron Rodgers After Calling Patrick Mahomes Kermit The Frog
Published 05/29/2022, 7:30 AM EDT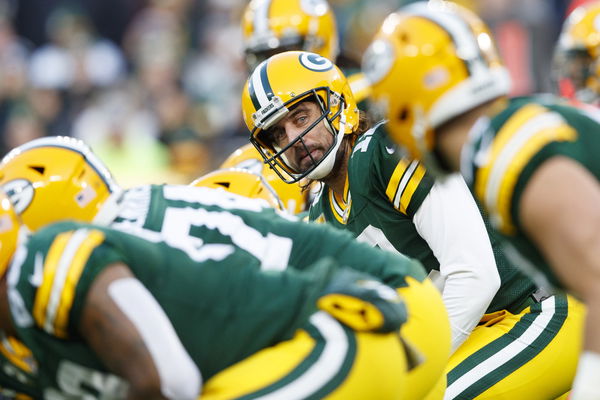 Two Veterans will take on two youngsters in the sixth edition of the upcoming golf event, The Match. The countdown for the game has already begun, and things have started heating up between the NFL quarterbacks. The best four signal-callers, Tom Brady, Aaron Rodgers, Josh Allen, and Patrick Mahomes, will participate in the event. With Allen officially kick-starting the trash-talking, the Packers QB Aaron Rodgers has already started playing mind games. Recently, he called Patrick Mahomes "Kermit the Frog".
This was a long-time joke among the fans regarding Mahomes' voice resemblance to the muppet character Kermit the frog. But nobody thought Rodgers would address the Chiefs' quarterback by that name.
ADVERTISEMENT
Article continues below this ad
It was an act of revenge by the former Super Bowl champion against Allen and Mahomes, calling him and Tom Brady "old". "When we started [in the NFL], definitely when [Brady] started and when I started playing, there was actual, real trash talk. Like, guys trash-talked each other, and there was a lot of good s*it talk, and we knew who they were around the league," Rodgers said, via ESPN's Tom Van Haaren.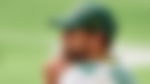 "And now, it's more buddy-buddy, you know, social media following each other, memes, this emoji s*it, and it's not the same. So, when you talk about Kermit the Frog [Mahomes, per memes] and Josh [Allen] trying to s*it talk to me and Tom, a couple of old-school, grizzled vets. Come on." A-Rod added to his statements.
Earlier, when the line-ups for the event were released, Mahomes called the Packers QB and Brady "Old" and asserted his confidence to win the match with great ease. But Rodgers' recent comments for Mahomes were even more hilarious.
Fans react to Aaron Rodgers and Patrick Mahomes' trash talk
The Chiefs' quarterback Patrick Mahomes and Packers' Aaron Rodgers happens to be decent golfers and has participated in various events in the past. However, Rodgers is the most experienced and once tried to pull his counterpart's legs which certainly didn't go well with the Chiefs' fans. A Twitter user mentioned that Kermit has received the same amount of rings.
While another user mentioned that Rodgers was trying to imitate Brady.
Aaron trying way too hard to be Tom. What else is new.

— Justyn Ross is a Chief (@Ricksbadtweets) May 26, 2022
However, this user called him a stud.
Bill burr !!! Omg , my eyes first saw bill Maher! Thought I was in love with a liberal! 😢thank god – Rodgers is just a stud

— CW (@CEWCEW91) May 26, 2022
Mat Martin resorted to taking a dig at Rodgers.
Might be the most likable Rodgers quote in years.

— Mat Martin (@MatthiasMartn) May 25, 2022
Eric Murray couldn't believe his eyes.
While this user seemed confused, but enjoyed Rodgers' comments for Mahomes.
ADVERTISEMENT
Article continues below this ad
How can I hate and like a guy so much?!

— A Football Guru (@afbguru) May 26, 2022
ADVERTISEMENT
Article continues below this ad
This year's event is scheduled to occur at the Wynn Golf Club at Wynn Las Vegas on the 1st of June. It will be aired for the fans on the same day. It will be interesting to see how the QBs will compete against each other on a golf course even before the NFL season officially begins.
Watch This Story – Tom Brady Spills His Secret to Stay Healthy; Shares 6 Simple Steps
Edited By: Gurjyot Singh Dadial