"Tom Brady Is Actually Dating a 24 Year Old": MLB Veteran Spews Hate Against Gisele Bündchen
Published 03/11/2023, 6:54 AM EST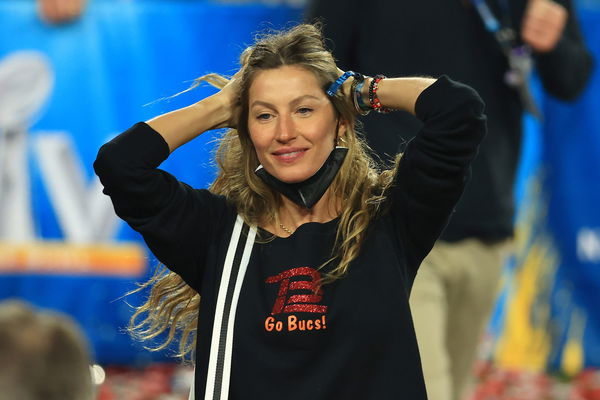 The consequences of being a figure of interest in the public eye are seemingly endless. While wealth and recognition are heavily sought after, the social media age has driven negatively directed toward celebrities by leaps and bounds. However, criticism from fans is often taken in stride as the phenomenon is seemingly a part of the internet world. But what happens when other influential figures take on the role of a regular Twitter troll?
Gisele Bündchen gained global recognition for her work in the modeling industry. Additionally, her association with NFL legend Tom Brady ushered in interest from the football world. But after years of being the NFL world's 'it couple', they ended their 13-year marriage last year. While passionate fans have directed their ire at Bündchen after the divorce (although they're far removed from the former couple's personal life), one former 2x World Series champion viciously attacked the model online. Here's what went down on Twitter.
One MLB star isn't too fond of Gisele Bündchen
ADVERTISEMENT
Article continues below this ad
Tom Brady and Gisele Bündchen's split undoubtedly upset fans in the football world. Many took issue with the speculation that pointed at Bündchen's happiness with Brady's decision to continue his playing career. But, being a recipient of online 'hate' is not uncommon, especially in the NFL world. However, retired MLB star Aubrey Huff's recent comments are unsavory, to say the least.
Taking to Twitter to quote tweet an article on Gisele Bündchen's viral campaign where the model showed off her pole dancing skills, the 2x World Series champion had nothing but disdain for Brady's ex-wife.
Possibly alluding to Brady's rumored romantic interest Veronika Rajek, Huff used some strong adjectives to describe the NFL legend's ex-wife. Huff said, "Ummm yea… @TomBrady is actually dating a 24 year old smoke show that's 40 times hotter than this horse faced, attention seeking [sic] beanpole. Tom is doing just fine!" However, this is not the first time that the former MLB star has gone after Gisele Bündchen.
Huff took shots at Bündchen in the past
ADVERTISEMENT
Article continues below this ad
A few days ago, Aubrey Huff shared an article on Gisele Bündchen's endeavors at Brazil's annual Carnival. He said, "This is today's sick society. Celebrating divorce. There is nothing sexy about it."
ADVERTISEMENT
Article continues below this ad
It's not unusual for fans to defend their favorite athletes, but vitriol from someone with a following of their own (for no visibly apparent reason) will certainly turn heads. What do you make of Huff's statements? Let us know in the comments.
WATCH THIS STORY: Tom Brady reveals the worst kept secret about NFL holdings
Edited By: Abigail Kevichusa