Former Steelers 3xPro Bowler All Set to Return to the Boxing Ring as He Announces Matchup Against Popular FIFA YouTuber
Published 03/06/2023, 3:30 PM EST

Follow Us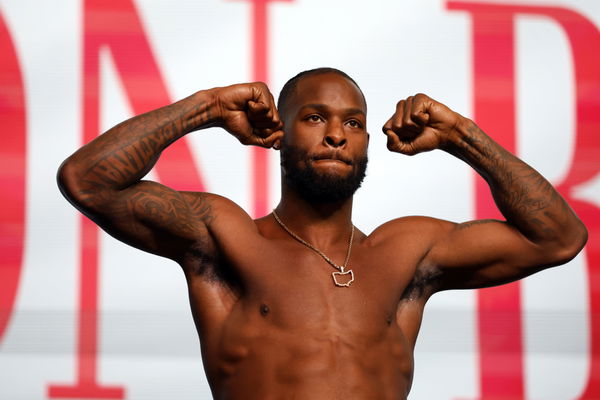 Mark your calendars and set your alarms because Le'Veon Bell is returning to the battle arena. Former Pittsburgh Steelers RB Le'Veon Bell has announced his return to the boxing ring. Following his professional debut in 2022 against MMA fighter Uriah Hall, Bell's upcoming matchup is scheduled for April 21st, 2023. The duel will see him lock horns with popular FIFA YouTuber JMX. 
Bell's decision to turn to Boxing came as a surprise to some. He had a successful career in the NFL, where he made three Pro Bowl appearances. However, Bell has always had an interest in combat sports. He was regularly seen training in MMA during the off-season, even as a football player. And his debut match against Hall is proof of this.
Le'Veon Bell returns to the ring 
ADVERTISEMENT
Article continues below this ad
Bell has been training hard for his upcoming fight against JMX. A lot of readers might know him for his entertaining FIFA videos. Joel Morris, known to fans as the FIFA YouTuber JMX, is a giant 6'5″ social media star.
While JMX has no previous professional experience in Boxing, he has had his fair share of experiences in the ring. Bell, on the other hand, is looking to redeem himself after his loss to Hall and prove that he has what it takes to succeed in the ring. 
The towering 6'5″ influencer has had difficulty landing matches despite his two impressive boxing victories and nasty second-round TKO in his MMA debut at the end of 2019. But he returned to the ring last year. Morris matched up against TikTok Sensation Callum Ginty in his most recent fight. 
Bell, of course, has had his fair share of experiences in the ring too. Before his professional debut against Uriah Hall, Bell matched up against former NFL RB Adrian Peterson. Peterson is a legend in the NFL in his own right, but he surely had a rough time in the boxing ring. Peterson lost to Bell by KO in the 5th round of their bout last season. 
ADVERTISEMENT
Article continues below this ad
Fans prepare for former Steelers RB and Youtube Star to duel
The matchup between Bell and JMX is generating a lot of interest from fans of both boxing and FIFA. While some are skeptical about the quality of the fight, others are excited to see how Bell and JMX will perform in the ring. JMX is fresh off a vicious KO victory over his previous opponent Callum Ginty. Bell, however, surely won't be short on confidence either. He put up a formidable fight in his professional debut, especially against a decorated fighter like Uriah Hall.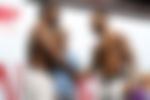 Fans will surely have their picks, but it is difficult to root against the passion that Bell has for boxing. To turn from a successful career as a football star, to boxing was never an easy decision. But Bell knew that he was prepared to take on the big stage of boxing. He will now have a chance to prove his caliber once again in his bout against JMX. It remains to be seen how the fight will unfold, but one thing is for sure, Bell's return to the boxing ring has riled up boxing fans across the world.
ADVERTISEMENT
Article continues below this ad
Watch This Story: Player Safety Concerns Rise as NHL and Players Union Struggle to Address Head Shots