UPDATE: Bruce Campbell Clarifies He's Not the Man Involved in Viral Jaw in Walmart Street Brawl
Published 04/05/2021, 9:42 AM EDT
---
---
UPDATE: It's not Bruce Campbell!
ADVERTISEMENT
Article continues below this ad
Earlier, a video went viral on social media which showcased a man getting into a physical confrontation at Walmart. The man was immediately labelled as former Oakland Raiders OT Bruce Campbell. It was further reported that Bruce Campbell was rushed to a hospital with a broken jaw after running up on a patron and swinging wildly.
After multiple reports linked the NFL star to the public brawl, Bruce Campbell took it upon himself to clarify to TMZ that he isn't the man involved in this video. He further revealed that he was upset with the video and the subsequent rumors, considering he was bombarded with messages after the viral post.
ADVERTISEMENT
Article continues below this ad
It's unclear exactly what brought about the contentious interaction. However, it's clear that the situation was severe enough to warrant what seemed like an immediate scuffle. How Campbell's name got mixed up in all of this is baffling.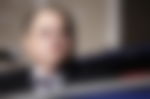 NFL's Bruce Campbell: An Overview
Bruce Campbell was picked up by the Oakland Raiders (currently Las Vegas Raiders) in the 2010 NFL Draft. He fell short of his initial projection by analysts who saw him being scooped up in the top 10 of the draft. Instead, Campbell joined the Oakland-based outfit as the 106 overall pick in the fourth round of the draft.
ADVERTISEMENT
Article continues below this ad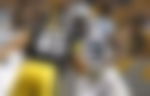 He was never placed as a starter in a single one of his 14 games during his tenure with the Oakland Raiders that ended in 2011. Bruce Campbell bounced around to the Carolina Panthers, Washington Redskins, and New York Jets for no more than a year each. However, it's important to note that his one-year deal with the Redskins (currently Washington Football Team) was voided after failing his team physical.
Bruce Campbell's time with the NFL came to a close after he was released by the Jets in August 2014. Following his release, he went over to the CFL and played for the Toronto Argonauts and the Saskatchewan Roughriders. He hasn't competed at a high level ever since he was released by the Roughriders in 2018.
ADVERTISEMENT
Article continues below this ad