"A 6 Ft 5, 230 LB Athlete": World's "Freakiest Athlete", Who Is Only 16, Catches Shaquille O'Neal's Attention
Published 11/14/2022, 3:27 PM EST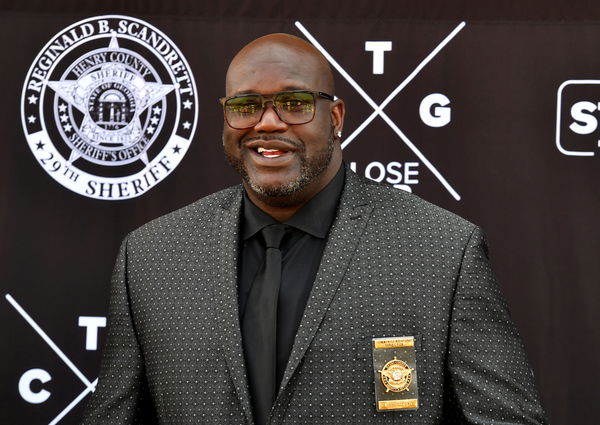 The NBA Hall of Famer Shaquille O'Neal has always been a great inspiration for youngsters. Despite retiring from the game a long ago, the veteran makes sure that he stays connected to the sports world. Recently, the four-time NBA champion shared a unique high school talent on social media that garnered several reactions from the fans.
ADVERTISEMENT
Article continues below this ad
The athletic prodigy, Nyckoles Harbor, is set to become the next big thing in the world after the youngster showed signs of excellence early in his career. The only reason that makes him stand apart is his physique and speed breaking several high school records.
ADVERTISEMENT
Article continues below this ad
He is gearing up to make a name at the professional level. Harbor is 6'5″ and weighs roughly around 230 pounds. Interestingly, he plays defensive End and Tight End for the team and has shown early signs of track and field brilliance.
The youngster broke the U18 World Record for the indoor 200-meter dash. A crazy achievement because all his opponents were much older than him, and Harbor outshined them effortlessly.
This achievement was followed by yet another record of competing against the fastest U18 athlete of all time. He went outdoors to run the 10th fastest 100-meter dash and completed it with a record time of 10.29 seconds.
The NBA legend Shaq shared about Harbor on his recent Instagram story, giving a shout-out to this emerging talent. Next year he will play for college, and per reports, he has already garnered interest from several top schools.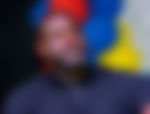 The five-star recruit has scholarship offers from Ole Miss, Alabama, Auburn, Penn State, Clemson, and many more. Meanwhile, Georgia happens to be one of his favorite landing spots; however, it's yet to be seen where he chooses to play. In 2024, the athlete might also go for track and field at the Olympics. He has already proved himself as an eligible candidate to represent the country.
When Shaquille O'Neal advocated athleticism
ADVERTISEMENT
Article continues below this ad
Back when the entire world was crumbling due to the pandemic and global shutdown, Shaq vocalized in support of kids pursuing outdoor games once the condition improves.
"I always advocate. I'm not the hear all, say all, do this and do that, I'm just trying to advocate what's right." Shaq said back in those days.
ADVERTISEMENT
Article continues below this ad
"You know, sports are very important. It's always been a part of our society. I'm totally against kids just sitting in the house on their computer playing video games." he added. Regardless, living a healthy life is quite important, and athleticism will aid mankind to live longer.
Watch This Story: As Amicable Split Slowly Becomes History, Gisele Bündchen Looks Unrecognizable Vacationing in Costa Rica Without Tom Brady