'He Brought a Sense of Urgency': Kobe Bryant Revealed the Influence Colin Kaepernick Had on Him And Numerous Other Black Athletes in America
Published 05/31/2022, 10:30 AM EDT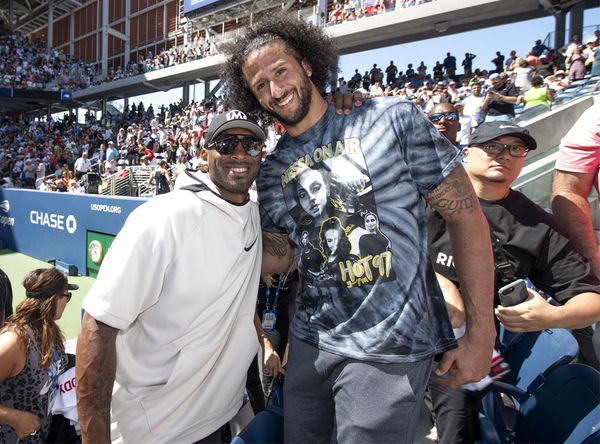 The NBA legend Kobe Bryant was one of the sports personalities who raised his voice against the inequalities prevailing in the country. Specifically, he addressed the black people and vocalized his support for the deprived sections of the community. Similarly, the former San Francisco 49ers QB Colin Kaepernick made huge noise with his activism. Surprisingly, in one of the past interviews, the NBA legend even called Kaepernick an inspiration for his leadership qualities and explained how he impacted the lives of several athletes.
Kaepernick showcased his silent protest for the first time in 2016 after he kneeled during the national anthem played before the matches. This act took widespread recognition, and Kaepernick got all over the headlines since then.
ADVERTISEMENT
Article continues below this ad
Back in 2018, when Bryant marked his presence in an episode of ESPN's The Undefeated, he touched on various topics, including Kaepernick's activism.
He said that Kaepernick's movement invoked a sense of self-respect and equal rights, which had to get reinstated as early as possible. When asked how Kaepernick managed to impact the lives of Black athletes, Bryant had a blunt response.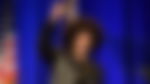 "Well, I think it gives a sense of urgency. It Wasn't like the issues weren't there already." the former Lakers star said on the show. "But I think when Colin initiated what he did, he brought a sense of urgency, a sense of call to action, immediacy. That wasn't there before. Right? It brought it to a national level, something that cannot be ignored anymore. And I think he gave a sense of urgency, and we need to do something and we need to do something now." he added to his statements.
Colin Kaepernick to release visual documentaries that emphasize the struggles he had to face
In all these years of activism, Kaepernick had to face several setbacks. According to him, since childhood, the quarterback has been painted differently from other children. Focussing on this very topic, the NFL star released a children's book "I color myself different" earlier this year.
ADVERTISEMENT
Article continues below this ad
It was a result of 18 months of hard work, from writing to publishing everything under his supervision. Similarly, the Nevada alumnus revealed that he was on a path to releasing his documentary. Interestingly, the docu-series will be directed by the two-time Academy awards winner Spike Lee.
ADVERTISEMENT
Article continues below this ad
The director will film new interviews and will have access to extensive unseen archives of Kaepernick. It is made in collaboration with ESPN and is expected to release soon. While Kaepernick's future in the NFL remains uncertain. It will be interesting to see how things will change for the quarterback in the days to come.
Watch This Story – Tom Brady Spills His Secret to Stay Healthy; Shares 6 Simple Steps
Edited By: Gurjyot Singh Dadial