"That Is Funny!": Biggest Cowboys Hater Mocking Shaquille O'Neal on FaceTime After Playoff Loss to 49ers Becomes the Best Thing on the Internet
Published 01/23/2023, 2:00 PM EST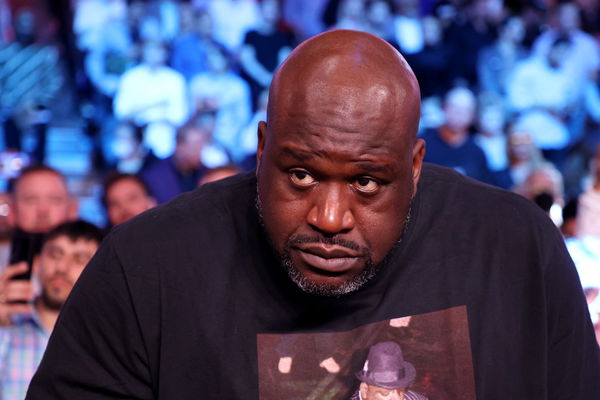 Stephen A. Smith's disdain for the Dallas Cowboys is nothing new to NFL fans. And Smith was on a high after Dallas' elimination from this year's divisional playoff round. The San Francisco 49ers beat America's Team 19-12 at the Levi Stadium in Santa Clara. And Stephen A. made some calls and rubbed some salt. Shaquille O'Neal got a call.
NBA legend and 4x NBA Champion Shaq is a long-time Dallas Cowboys fan. And he was one of the many disappointed in Cowboys Nation after the disappointing offensive display from Dak Prescott and his men. However, Stephen A. made the wound bigger with his FaceTime call.
Shaquille O'Neal couldn't help but smile
ADVERTISEMENT
Article continues below this ad
All sports fans know the feeling of losing. And when that happens, it's best to just humbly accept defeat. Shaq did just that. In the video chat, where the ESPN analyst incessantly laughed and mocked the outcome of the game, the seven-foot-one Shaq could only smile while he made his phone like a tiny capsule with his giant hands.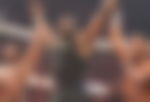 The Los Angeles Lakers legend recorded the entire ordeal and posted the video on his Instagram. "When your Cowboys lose, and the first call you get is Stephen A. Smith," Shaq wrote in the video captions. Smith spoke less than ten words and spent the entire video laughing.
 

View this post on Instagram

 
Dak Prescott had a 2 interception night that changed the outcome of the game. And comments like "Dak wasn't it," and "Dak ain't gonna get it done," filled the section. And looks like fans have already given up on No 4.
10 words were said total, the rest was just laughing! I'm so glad the Cowboys loss can bring us all together in laughter & joy. 😄😁😆😅😂🤣 pic.twitter.com/oa74fdN6Y1

— Jake JuggerKnot 2️⃣3️⃣🗣✨️💰💵 (@KnotsThoughtz) January 23, 2023
Stephen A. Smith is out of control!😂

— D. Lockhart (@RealLockhartUSA) January 23, 2023
Didn't matter who won because they not beating the Eagles lol

— B.J. Freeman (@BJtheTXRealtor) January 23, 2023
That's the face of a pure cowboy hating person

— Tisse (@Tissework) January 23, 2023
Stephen A. Smith got the "class-A Cowboys Hater" tag from Shaquille's fans. And no one would disagree with that notion.
O'Neal is probably unaware of Smith's true reason to hate the Cowboys
ADVERTISEMENT
Article continues below this ad
The veteran sports announcer and broadcaster's hate for the Cowboys is not a thing of the present. It dates back to the late 80s, long before Smith started his career in ESPN's 'First Take'.
Stephen A. hates the Cowboys because of emotional reasons. He hates Dallas to avoid bringing back the memories he wants to forget. Smith once dated a Cowboys fan who dumped him on the day of the Cowboys' loss against the Los Angeles Rams in 1985. And it's been on between Smith and Dallas, ever since. One Shaq fan even called it a "top 5 rivalry of all time."
ADVERTISEMENT
Article continues below this ad
WATCH THIS STORY: Shaq-Tacular 2022 Rob Gronkowski Cardi B Ludacris and other stars set to turn up the heat at Shaquille O'Neal's New Years Eve party on Meta
Shaq will continue his support next season. And the NBA world has quite a few rooting for Jerry Jones' men. However, another Lakers legend, LeBron James recently switched allegiances to the Philadelphia Eagles. And Cowboys fans were not happy with that either.