REPORTS: Unfortunate Update on Baker Mayfield's NFL Future Post 2022 NFL Draft
Published 05/01/2022, 4:00 PM EDT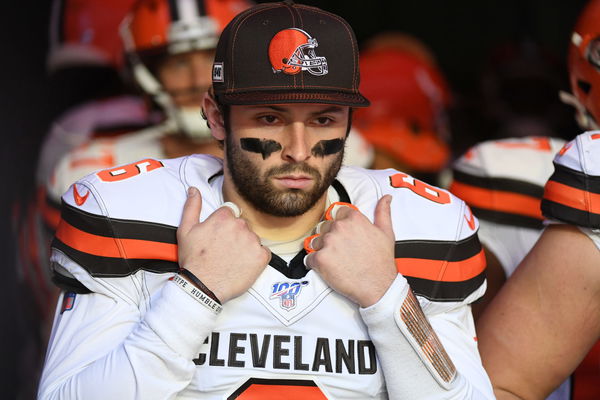 The future of Cleveland Browns quarterback Baker Mayfield has been in a dilemma since the arrival of Deshaun Watson. The Browns traded Deshaun Watson from the Houston Texans. Unsurprisingly, he will be the starting quarterback for the Browns next season.
This situation has left Baker Mayfield searching for a new team in the league. Shockingly, he hasn't found any success in finding a new team. Most teams are well set on the quarterback position, while some teams have drafted new talent through the NFL Draft 2022.
ADVERTISEMENT
Article continues below this ad
It's quite unfortunate what Baker is going through presently. Not so long ago, he was destined to carry the Browns franchise for the foreseeable future after he performed well in the 2020-2021 season.
However, bad performances throughout the last season have made the franchise look for another quarterback than him. Deshaun Watson is ready to take over from Baker, and he may do a better job than what Baker did in Cleveland.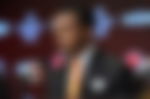 A few teams were rumored to be interested in acquiring the services of Baker Mayfield. Surprisingly, one of the leading contenders to land Baker has also withdrawn its interest. Notably, the leading contender was the Carolina Panthers.
Carolina Panthers drafted another quarterback in the NFL Draft 2022
The Carolina Panthers were rumored to be interested in Baker Mayfield. Notably, Sam Darnold and Cam Newton haven't been able to do a good job for them so far. It was highly possible that Baker would land in Carolina to be the starting quarterback for them, but it won't be the case anymore.
Update: #Panthers no longer interested in QB Baker Mayfield after drafting Matt Corral

— JPA Football (@jpafootball) May 1, 2022
The Panthers drafted Matt Coral from Ole Miss with the 94th overall pick in the NFL Draft 2022. Matt was among the top prospects at the quarterback position of this Draft class.
It is very likely that he will eventually become the starting quarterback for the Panthers. As a result, there was no reason for the Panthers to continue their pursuit of Baker Mayfield. 
Will Baker Mayfield be able to find a new team before the start of next season?
ADVERTISEMENT
Article continues below this ad
With almost every team set at the quarterback position, chances are significantly less for Baker to find a starting role at any team for the next season. The only team that comes to mind which can try to land Baker is the Seattle Seahawks.
ADVERTISEMENT
Article continues below this ad
The Seahawks didn't draft a single quarterback in the Draft. They only have the likes of Geno Smith and Drew Lock as their quarterbacks who would fight for the starting position. As a result, there is a high possibility that Baker might end up in Seattle before the next season.
Watch This Story: Patrick Mahomes and Travis Kelce Teamed Up to Beat Justin Timberlake and Jimmy Fallon in Golf Battle