'10% Tribusky's Fault, 40% Canada's Fault, 50% O-Line's Fault'- Steelers Nation, Including Ben Roethlisberger, Stands Livid and Divided as Offense Miserably Fails to Click in Poor Season Start
Published 10/01/2022, 7:30 AM EDT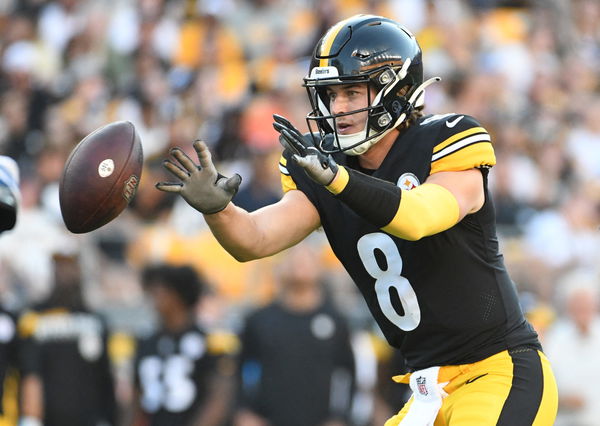 The Pittsburgh Steelers did not get off to the best possible start. The offensive has struggled, and they cannot push. Mitch Trubisky was unproductive during the games. If the quarterbacks cannot impress, the post-Big Ben era might be a catastrophe. However, some speculate that Kenny Pickett will start in 2022. The fans — even Ben Roethlisberger shared their thoughts on the matter, both positive and negative.
ADVERTISEMENT
Article continues below this ad
Mitch Trubisky has not established himself as a pioneer since the start. The franchise's 1-2 record speaks for itself. Now, there are rumors that they will give Kenny Pickett the reins. Many Black and Gold fans want the 2022 Draft pick to play upfront instead of the usual opener.
ADVERTISEMENT
Article continues below this ad
Ben Roethlisberger saw it coming
Ben Roethlisberger mentioned, "When they drafted Kenny, half the-maybe more than half the city wanted him to start right from the get-go. Even before he played it down just because he's a Pitt kid. Mitch comes with some baggage from Chicago and some stuff. But, give the man a chance, I thought. We said at any point if he doesn't play well, it's gonna be boobirds. It's gonna be Kenny Kenny. And today, we heard it and they chanted Kenny and we had talked about this very early on and knew that it was gonna come. I just hate it for Mitchell because I don't think it is fair yet."
The Steelers are at a crossroads because the organization prefers Pickett over Trubisky. PFT's Mike Florio cited the reason as frustration over the QB1 because he does not deliver the ball to the wide-open guys.
Pittsburgh Steelers fans divide over the QB Situation
After the news got some momentum on Twitter, the fans poured in their thoughts over the QB troubles in the franchise.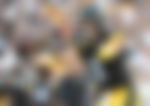 A user noted who is at fault in what percentage and something has to change.
10% Trubisky's fault
40% Canada's fault
50% O-line's fault

Either way something needs to change.

— Austin (@slaughter9905) September 30, 2022
A user deemed it to be Mitch Trubisky's fault.
WRONG…this all falls on Mitch. O-line is decent, and WR's are running wide open. Mitch sucks and it time to admit that.

— StanceswithWolves (@Cabnines32) September 30, 2022
A user wants Mason Ryan to open and called that OC Matt Canada is at fault.
Honestly let's start Mason first. Not cuz I don't like Pickett but if Mason starts and the offense is still poor we know 100% Canada is the problem and can let Pickett start with a good OC.

— TSports (@OfficialTSports) September 30, 2022
A user is calling it for the past five months that the Pittsburgh Steelers need to make Pickett the starter.
I've been saying for 5 months Steelers should've made Pickett QB1 from day 1

— This was supposed to say something funny (@smsportsguy) September 30, 2022
A user said in all honesty that Mitch has performed much above expectations. However, they blamed OC Canada for the troubles.
In all seriousness, Mitch has been much better than most expected. When we throw pass, after pass, after pass, between -5 yards and 5 yards downfield, what do you expect? You have 2 receivers that are 6'3 plus, throw the gosh darn ball deep and let them go get it. Blame 🇨🇦!

— John Spinello (@JSpinjv) October 1, 2022
A user would love to bring in Kenny Pickett and toss Matt Canada off.
For the love of God, please bring Pickett in. Can we switch out Matt Canada too please?? PLEASE??

— Mike Rosenthal (@ConciseInvestor) September 30, 2022
A user called that Tomlin and the Steelers would make no changes in the roster.
Of course it is. But it's not gonna happen, at least not anytime soon. Tomlin and the Steelers are notorious for not changing things and deducing criticism as just distractions

— Gabe Sankey (@Sank582) September 30, 2022
ADVERTISEMENT
Article continues below this ad
Furthermore, a user mentioned that everyone wants Pickett out in the field.
Not only in the locker room… we all want Pickett playing on the field!

— Panda indignado (@legrandpoupon) October 1, 2022
ADVERTISEMENT
Article continues below this ad
Will Kenny Pickett have the reins this year? Or will the Pittsburgh Steelers stick to the plan? It is subject to witness.
Watch This Story: Former NFL Players Ask Fans & Football Community to Stop Pestering Tom Brady