18 Days After Shock Recovery, Damar Hamlin's Worrying Update Triggers Panic Wave
Published 01/20/2023, 12:22 PM EST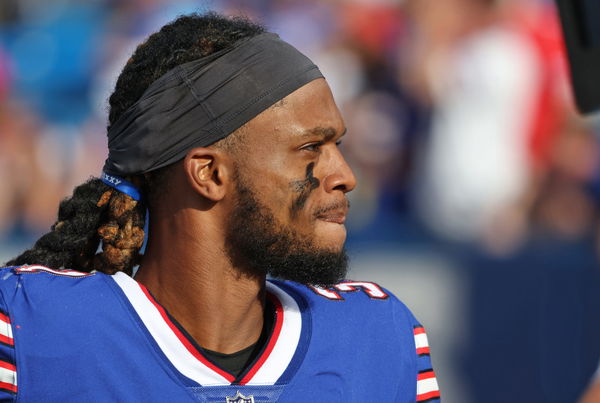 The Bills safety Damar Hamlin, who shocked the NFL world three weeks ago, continues to make headlines as the youngster is undergoing a lengthy rehabilitation. Although he got discharged from the hospital, his health remains under close scrutiny. Recently, his family spokesperson gave the latest update on the situation.
On January 2, this year, while facing the Bengals in a regular season game, Hamlin suffered a cardiac arrest. He was admitted to the Buffalo General Medical Center. After 9 days of intensive care, the youngster left the facility and started getting involved in work. Although not physically, he connected with his teammates and coaches through face time.
Hamlin's recovery might take time
ADVERTISEMENT
Article continues below this ad
Recently, his longtime friend and marketing representative Jordon Rooney mentioned that Hamlin still requires an external oxygen supply. His heart condition is monitored to avoid further repercussions. "Despite being out of the hospital, Damar still has a lengthy recovery," Rooney said in his statement, via ESPN.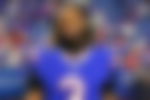 "Damar still requires oxygen and is having his heart monitored regularly. He visited with the team a few times but he still gets winded very easily. He's upbeat and positive and ready to continue to overcome this," he added. Interestingly, this revelation came just a day after Bills coach Sean McDermott claimed that the safety visited the team facility and interacted with the staff.
"It's limited, just overall," McDermott said of Hamlin. "But he comes in and really just started really today or yesterday and just trying to get back to a little bit of a routine and just get himself acclimated again and taking it one step, one baby step at a time here," he added.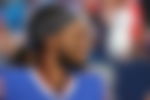 The 24-year-old couldn't appear for the Bills' first postseason game against the Dolphins. However, he connected virtually and reportedly watched the game.
NFL world extends support for Damar Hamlin and his fast recovery
Ever since the incident occurred, Hamlin remained a hot topic of discussion on National Television. Apart from fans, celebrities and politicians across the country prayed for his well-being and quick recovery.
Such an impressive survivor in SO many ways. Inspiration and Faith. Teammates, Family, Support. Nuthin' but love coming from me! ♥️

— Tracy B. Landi (@tracy_landi) January 14, 2023
Praise God for your healing! May you be completely restored unto Jesus Christ. Amen

— Angela Allen (@AngelaA46904006) January 15, 2023
Hope and pray for a full recovery!! So happy to see how well he's doing! ❤️

— Kathryn Keedy (@kkeedy) January 16, 2023
ADVERTISEMENT
Article continues below this ad
Prayer moves mountains. How else can u explain such a quick recovery.

— Spidey79 (@Bill15906424) January 14, 2023
ADVERTISEMENT
Article continues below this ad
So far, the charitable donations collected for Hamlin have reached a whopping mark of $9 million. It continues to rise with each passing day. As this is a developing story, further updates are yet to arrive.
Watch This Story: Tom Bradys Teammate Cum Bestfriend Rob Gronkowski Plays A Role Of Matchmaker Linking The NFL GOAT With This American Actress