"I Can't Wait to Compete Against Them,"- Jameis Winston, After Signing with New Orleans Saints
Published 05/02/2020, 1:34 PM EDT
By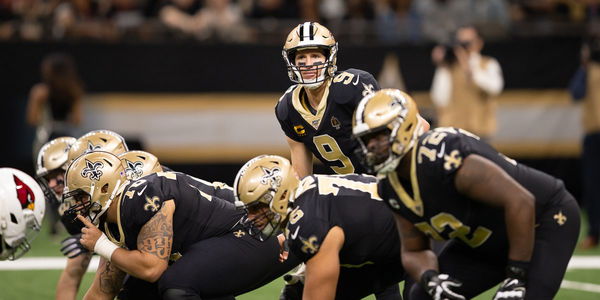 New Orleans Saints made an impressive deal this week by signing former Buccaneers Quarterback, Jameis Winston, for a one-year contract. The deal was supposed to be a backup for the Superbowl MVP, Drew Brees.
ADVERTISEMENT
Article continues below this ad
While speaking on NFL Total Access Friday, the 26-year-old shared his excitement about playing against his former team. Further, he speculated about a healthy competition with the newly signed Tom Brady. Also, this signing would give Jameis a chance to get help from one of the finest offensive coaches, Sean Payton.
Winston excited to work with New Orleans Saints
ADVERTISEMENT
Article continues below this ad
Jameis is evidently quite excited to sign on with the New Orleans Saints. Being the Bucs' first-overall pick in the NFL 2015 draft, his Rookie year was commendable. The player ended his 2015 season as the first Buccaneer Quarterback to be selected for the Pro Bowl.
Winston's feat, however, wouldn't be a reality if it wasn't for Brady's exit from the 2016 Pro Bowl at the very last minute. He had an impressive second year with Buccaneers, securing the 57th position on the NFL Top 100 players of that season. Though injury limited his participation, Jameis finished the 2017 season, his third year, with 11 interceptions and 19 touchdowns.
A murky past and a meteoric rise
2018 was not a good year for Jameis, despite securing the fifth-year option from the Bucs. The quarterback was charged with violating the code of conduct after he allegedly groped a female Uber driver. However, he came back strong for his fifth year. He finished the season on a high note, leading the league in passing yards and completion. With this much rich history tied with Tampa Bay, Jameis claimed that he is pretty excited to play against them.
"I get a chance to play against Tampa Bay twice", Jameis said, before adding "I can't wait to compete against them, It's going to be fun. I know Tom is going to bring his relentlessness and his attitude there, but it's going to be fun and we're ready to compete. We've always been competing. When I was at Tampa, we got them sometimes, and they got us sometimes. Last year they swept us, so I know they're going to try and come and get us this year, but I'm in that black and gold now, so I'm gonna be like, 'Who Dat? Who Dat say they gone beat them Saints?'"
ADVERTISEMENT
Article continues below this ad
Was Jameis Winston Underpaid in the New Orleans Deal?
 Jameis had a lot to say on the NFL Total Access, but his contract stipulates that the team underpaid him despite the remarkable season he had last year. Reports suggest that his contract amounts to $1.1 million ($148,000 as a signing bonus). Though this might seem like a fair price, the sum falls short, considering he led the league's top charts last season. Besides this, he was also the Buc's first overall pick.
ADVERTISEMENT
Article continues below this ad
Various rumors indicate that the player might have passed up more money elsewhere. Many fans surmise that New Orleans and Tampa Bay sharing the same division might be another reason for him to move forward with this deal.
New Orleans Saints are the winners in this equation. The team now has two of the finest quarterbacks in the business. Also, Jameis' decision to move forward also hinges on the support he would get from Sean Payton, arguably one of the best offensive coaches in the NFL.