2020 NFL Draft: Kirk Herbstreit Warns Team About Passing on 'Brutal Evaluation' Jake Fromm'
Published 04/20/2020, 5:01 PM EDT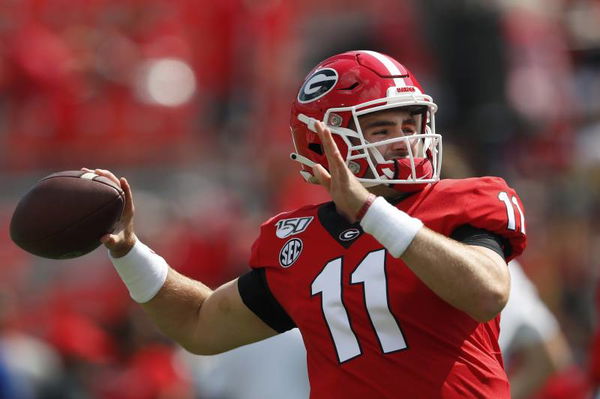 Recently, ESPN analyst Kirk Herbstreit admitted that many college quarterbacks caught his eye, ahead of the 2020 NFL Draft. According to him, Jake Fromm stood out among the many hopefuls, though he fears that Fromm may go unnoticed.
ADVERTISEMENT
Article continues below this ad
Herbstreit confessed that he is a huge fan of Fromm and always gave him rave reviews. Speaking about the Georgia native, he said, "He's just an old soul. He's a guy who isn't going to go to the combine and blow everybody away with arm strength, but he's a guy kind of like Gardner Minshew. He didn't check every box, but next thing you know you draft him, he's smart and picked up the system and after an injury, he's in there and playing. Executing."
As per his Wonderlic score, Herbstreit regards Fromm as one of the smartest players in the draft. It is also believed that Fromm may attract some attention by Day 2. Interestingly, Herbstreit's colleague, Todd McShay declared that Fromm is a "brutal evaluation" and predicted his name being hauled up in the third round.
ADVERTISEMENT
Article continues below this ad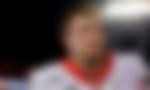 ADVERTISEMENT
Article continues below this ad
Is Jake Fromm getting a berth in the NFL Draft?
Speaking to 247Sports, quarterback coach and former Super Bowl winner Trent Dilfer spoke about Fromm. He highlighted the player's strengths and leadership ability in his analysis.
According to Dilfer, Fromm is a great pick for the NFL Draft because he is a difference-maker-type leader. In other words, he has the ability to extract the most from the team and leaves the best of the best. He can connect with everybody within a team. In addition to that, he is able to get along with just about anybody and is quite friendly and down-to-earth.
ADVERTISEMENT
Article continues below this ad
He concluded, "It doesn't matter who you are, what demographic you are — he knows how to connect with you. He keeps it fun. Even when it's hard and it's strenuous and it's stressful, Jake has that ability to kind of make it easy. That's why we named him Jake from State Fromm. He just makes things easy."
The real question is, will any team recognise Fromm's talent and select him in the NFL Draft? Only time will tell for the 21-year old