2020 NFL Draft: Nick Saban Warns Teams Against Passing Tua Tagovailoa
Published 04/21/2020, 5:03 PM EDT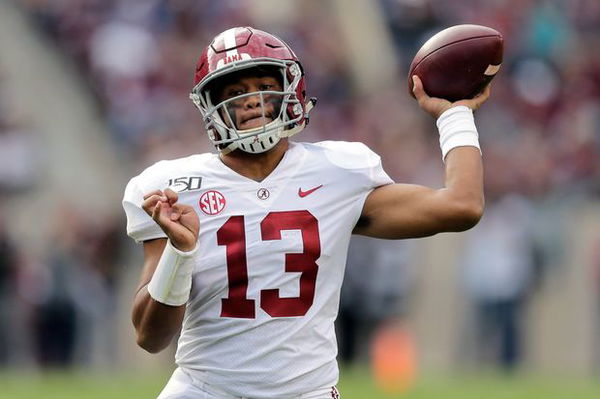 ---
---
Back in 2006, former Miami Dolphins coach Nick Saban elected not to sign Drew Brees as a free agent in the NFL draft. To this day, Saban lives with that regret, while the New Orleans Saints pounced immediately. After he left the Dolphins, he coached the Alabama Crimson Tide team. When he spoke about the 2020 NFL draft, he sent a warning to the various NFL teams to keep an eye on the 22-year old quarterback, Tua Tagovailoa.
ADVERTISEMENT
Article continues below this ad
Saban directed his comments towards the Miami Dolphins when he spoke to the Wall Street Journal. Since Tagovailoa is an Alabama product, Saban surely knows the kind of talent that he possesses. The 68-year old hopes that someone, hopefully, Miami, picks up the young American. He even alluded to Drew Brees, who practically slipped through his fingers, and urged Miami not to make the same mistake.
"We failed Drew Brees on the physical. That's why he's not Miami's quarterback," Saban told the Wall Street Journal. "The sky's the limit. I don't think any of the questions with Tua have to do with his ability to throw the ball and be effective."
ADVERTISEMENT
Article continues below this ad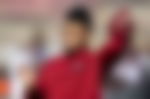 ADVERTISEMENT
Article continues below this ad
Who will the Miami Dolphins Pick in the 2020 NFL draft
Back in 2006, the Miami Dolphins overlooked Brees, because of a dodgy shoulder, which 'would never heal again'. Unfortunately for them, Brees made a spectacular recovery and the Saints snapped him up immediately. In all honesty, the Dolphins were possibly kicking themselves, as Brees continued on to a Hall of Fame career and the rest was history.
In the end, the team had to settle for aging and less injured Daunte Culpepper. The 2-time NFL champions have run through 14 different starting quarterbacks since then, and 21 since Dan Marino retired from the game.
ADVERTISEMENT
Article continues below this ad
The 6-foot-1, 215-pound Tua Tagovailoa, may potentially be the riskiest draft prospect in recent history. Admittedly, there are chances that teams could ignore him, owing to a recently operated hip. The good news is that the 2020 NFL draft favorite is making significant progress.
The Dolphins' much-anticipated decision on which quarterback the team will likely draft with the No. 5 pick has been hotly debated for months — Tagovailoa or Oregon's Justin Herbert.