Peyton Manning Wants to Run a Team with a Stake in Ownership.
Published 05/05/2020, 2:56 AM EDT
By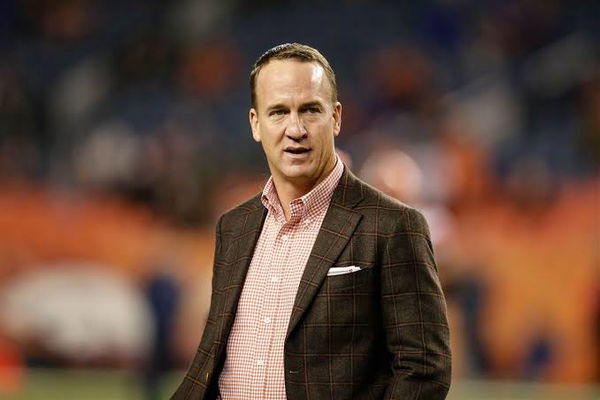 If rumors are correct, Peyton Manning may have an interest in becoming an NFL team owner. The 44-year-old retired from football in 2015 following an emphatic Super Bowl victory with the Broncos. Since his retirement, the fans, who were curious to know about his future, may now have a clearer picture.
Even though he is not associated with any football network, Manning is still the voice of the NFL. Apparently, many media networks approached him with lucrative offers since 2016. Recently he was offered the position of a color commentator on ESPN's leading coverage, "Monday Night Football". But the veteran quarterback declined, indicating that he was planning something bigger for the future. When people began debating over this, Manning went public with his plans. In an interview with Bleacher Report, Manning made a vague statement in response to the questions put forth by people.
"I sort of don't like the fact that there is this what is he going to do watch out there, because I feel like I am doing a lot right now, and staying busy. Further, Manning said, "I like my kids seeing me working. I don't have a one-word job description that they would be able to say at parents' day at school, but they know I am busy."
ADVERTISEMENT
Article continues below this ad
Following his remarks, people reportedly close to Manning claim that the Super Bowl MVP has plans of owning a team, similar to what Michael Jordan did with the Charlotte Hornets.
ADVERTISEMENT
Article continues below this ad
Can Peyton Manning run a team on his own?
It is still uncertain whether Manning would move forward with his decision to become a team owner. But it is important to see if his goals are realistic. Former Bronco's head coach, Mike Shanahan, is confident that Manning could have a wonderful career as an owner.
"I could see him running an organization" Shanahan said in a story. "He is so on top of every area because he has been working at it his whole life."
ADVERTISEMENT
Article continues below this ad
However, proficiency is not enough. Manning should also have the money required to run a team. Jordan had reportedly paid $175 million to own a stake in Charlotte Hornets. But the basketball legend's net worth, as of 2020,  is $2.1 billion. Manning had a great outing throughout his NFL career. He was paid as much as $10 million every year in salary. Manning was also actively involved in endorsements. All of this culminates to a net worth of approximately $200 million.
According to Forbes, the minimum amount required to buy an NFL team is $2 billion. This is close to Jordan's net worth. With a net worth of $200 million, it would be hard for him to buy a team on his own. However, if at all he finds an interested investor, he surely can achieve his goal. There is no reason for any investor to not support him. Jordan's strategic investment of $175 million had glorious returns, since the Hornets are now worth well over $1.5 billion.