"It's Funny, the Reaction – " Jordan Love to Green Bay Packers was Brian Gutekunst Plan
Published 05/01/2020, 10:39 AM EDT
By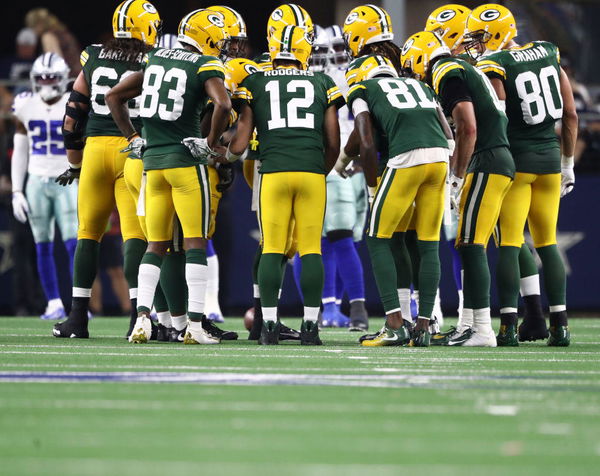 The Green Bay Packers made some head-scratching picks on the 2020 NFL Draft. Their most confusing choice was Jordan Love, despite having future Hall of Famer Aaron Rodgers at their disposal. Following the draft, fans began questioning their actions. Now, rumors suggest it was the Packers' General manager, Brian Gutekunst, who influenced Jordan's selection.
ADVERTISEMENT
Article continues below this ad
As soon as he noticed the debate over Packer's decision, Brian said, "I've been in this business long enough, it's funny the reaction, especially to the draft and free agency."
Green Bay is headed by relative newcomers in the industry. With coach Matt LaFleur joining last year and General Manager Brian Gutekunst replacing Ted Thompson only 2 years back, Packers are weighing heavily on their veteran players to win them the Superbowl. Amidst this, Packers are surprisingly prioritizing the 21-year-old quarterback over a Hall of Famer. Not just Love, Packers also selected 21-year-old AJ Dillon for the running back position.
ADVERTISEMENT
Article continues below this ad
Did the Green Bay Packers have a strategy for the 2020 NFL Draft?
Given Brian Gutekunst's football background, drafting Jordan Love couldn't be a whimsical decision. The Packers were surely hoping for a wide receiver, someone like Justin Jefferson from Louisiana State University. But things went out of hand when Gutekunst decided to trade up and exchange his fourth-round pick with Miami Dolphins. While Aaron Rodgers desperately needed an arsenal to support him, Gutekunst was reportedly trading up for Jordan Love.
Shortly after the trade, NFL pundits began making early predictions that Jordan might be a Packer. With all the happenings behind the scenes, one could easily deduce that it was Gutekunst who strategized the draft.
Is Gutekunst's decision linked to Ron Wolf's scouting?
ADVERTISEMENT
Article continues below this ad
 Gutekunst closely follows Ron Wolf & Tes Thompson. Both of them give optimal importance to the quarterback. Also, it was Ron Wolf who picked Aaron Rodgers while the team had a solid quarterback, Favre. Further, Wolf taught his scouts to always have quarterbacks on their arsenal.
Coming from this background, it makes sense that Gutekunst neglected the importance of a Wide Receiver and went after another quarterback, whether LaFleur liked it or not. This year, he had his eyes on Jordan Love as he promises long-term gains. Further, Love has everything it takes to be a potential replacement for Aaron Rodgers.
Since LaFleur is a young coach, he couldn't go against Gutekunst's decision. However, the latter had said that as "a second-year head coach, I certainly wasn't going to give him a player he didn't want."
ADVERTISEMENT
Article continues below this ad
When asked about Love Gutekunst said he is a natural thrower and "can make all the throws, he's a very good athlete, he has the kind of size we look for." Further, he added, "We really like the guy. We think he's a really good kid, wanted to work, and he just kind of fits with our culture."
Now that Love is already drafted, there's no chance of a reversal. Hence, it is important to see how well he blends in with the team. Also, Packers' fans are eager to know what his role would be.