2021 NFL Draft: Former Bengals Man Lauds 'Scary' Quarterbacks Trey Lance, Justin Fields
Published 04/24/2021, 7:46 PM EDT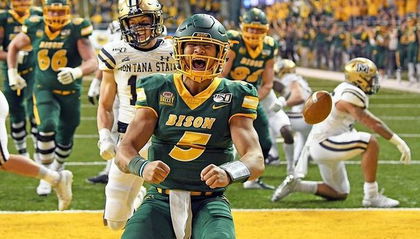 ---
---
Kyle Shanahan-coached San Francisco 49ers raised eyebrows by trading up to secure the 3rd overall pick in the 2021 NFL Draft. It was a clear dig at experienced quarterback Jimmy Garoppolo who endured an injury-ridden season in 2020. They are currently being linked to a host of top quarterbacks, including two college superstars – Trey Lance (NDSU) and Justin Fields (Ohio State Buckeyes).
ADVERTISEMENT
Article continues below this ad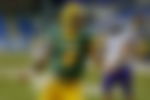 Both these kids, along with Alabama's Mac Jones are being considered by the Niners. The 2021 NFL Draft is scheduled to be held between April 29 – May 1, 2021, in Ohio, Cleveland. So, who will coach Shanahan bet the future of his team on? Lance or Fields? Here's what a former NFL player has to say on the issue at hand.
ADVERTISEMENT
Article continues below this ad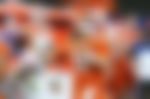 Trey Lance on San Francisco 49ers' radar ahead of 2021 NFL Draft
Speaking to the NFL Network earlier today, former Cincinnati Bengals linebacker David Pollack was all praise for both Justin Fields and Trey Lance ahead of the upcoming NFL Draft.
"When I look at Trey Lance man, he's so big and so strong and so athletic. When I look at Justin Fields so big, so strong, so athletic. So what separates the two? Trey Lance has the ability to play under pressure, he can buy time, scramble around, make those crazy plays. I love those. While Justin fields is a great athlete…he's not a dynamic runner where he shakes people off all the time, makes you miss, and makes plays."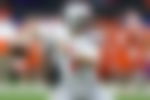 "Both of them, I think, have insane ability….and they both work both on their craft with their size, with their arm talent, with their accuracy. They can both be scary at the next level," Pollack said on the show.
ADVERTISEMENT
Article continues below this ad
Fields suffered defeat in the 2021 CFP National Championship final in January. However, with 5,701 passing yards and 67 passing TDs to his name, he remains the 1st choice quarterback to arrive in San Francisco next month.
Coach Shanahan even paid the young man a visit in April by attending a private Pro Day workout conducted by Fields. Either way, expect Red and Gold to bounce back strongly in 2021!
ADVERTISEMENT
Article continues below this ad