2021 NFL Draft: What Makes Trevor Lawrence a Great Quarterback?
Published 04/29/2021, 7:27 PM EDT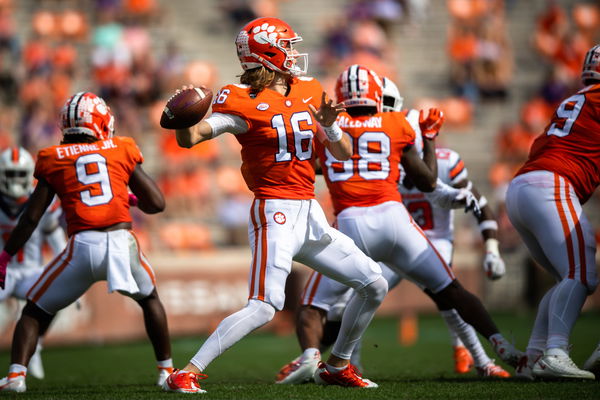 ---
---
The 2021 NFL Draft is all set to go ahead as planned on April 29 in Ohio, Cleveland. This year's draft event will be a 3-day affair. There is no doubt that the Class of 2021 boasts serious talent, especially in the quarterback department.
ADVERTISEMENT
Article continues below this ad
The likes of Zach Wilson (BYU Cougars), Justin Fields (Ohio State Buckeyes), Mac Jones (Alabama Crimson Tide), Trey Lance (NDSU), and Kyle Trask (Florida Gators, are all up for grabs this weekend. But one particular quarterback who made headlines all summer was Clemson Tigers superstar, Trevor Lawrence.
The Knoxville-born youngster threw for 10,000+ passing yards and 90 passing TDs during his three-year spell with Clemson. He led them to the CFP National Championship in 2018 as a true freshman.
ADVERTISEMENT
Article continues below this ad
Lawrence bagged numerous individual honors over the last 3 seasons. He won the AFC Football Rookie of the Year award in 2018 and also finished as a Heisman finalist in 2020.
But what really separates him from the other potential first-round quarterbacks in the batch of 2021?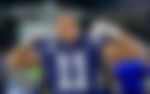 Trevor Lawrence destined for greatness ahead of 2021 NFL Draft
21-year old Trevor Lawrence has been tipped for stardom ever since his senior year in high school. The silk-haired youngster led the Purple Hurricanes to 41 straight victories, winning two state championships and four region titles. He went on to carve a reputation for himself after committing to Clemson in 2018.
He has gone on to establish himself as one of the top college quarterbacks of the 21st century. The 3-time ACC Champion has a peculiar hunger for winning, the drive to work harder week-after-week and he never says never. Lawrence did enough to convince Jacksonville Jaguars owner Shad Khan and HC Urban Meyer that he is the right man to lead the franchise forward in the coming years.
ADVERTISEMENT
Article continues below this ad
"I was really blown away. I spoke to Trevor on Zoom in a very pleasant way, his sense of humility, his absolute drive. He wants to make a difference, in the community and, obviously, most importantly, on the gridiron," Khan told Albert Breer of Sports Illustrated earlier this week.
Lawrence underwent surgery on his non-throwing shoulder earlier this year. He is expected to join up with the Jags in time for the preseason. This will be a crucial debut season for the young shot-caller and also for coach Meyer.
ADVERTISEMENT
Article continues below this ad
Their success in the big league is like a trial by fire. Only time will tell if Trevor is able to achieve his true potential. The period to rejoice is over, it's time to wear his 'big boy' pants in 2021.