'32 GMs Were Like No S*it Bro': Fans Troll Antonio Brown Mercilessly As Notorious WR Makes Important Career Announcement
Published 05/29/2022, 12:10 PM EDT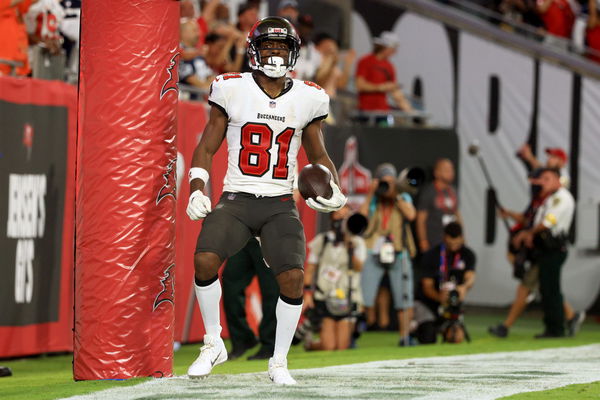 Former NFL wide receiver Antonio Brown and his recent declarations about his future seem to have been coming for a long time. AB has claimed that he will not be playing in the 2022 NFL season as he looks forward to life beyond the field. The decision from Brown seems to have been foreseen by NFL fans, who took to social media to voice their opinions.
The former Steelers wideout had, during the 2021 season, walked out on his then-franchise, the Tampa Bay Buccaneers, mid-game as a sign of protest. Brown has been facing and dealing with the repercussions of his choice to leave during the Week 17 game against the New York Jets.
ADVERTISEMENT
Article continues below this ad
Since then, he has been sending time with some of the biggest stars at parties and showed up for a Fan Controlled Football League game.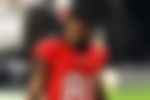 During his appearance, Brown gave a brief yet clear interview after asking about his NFL future.
While talking to Charly Arnolt, Brown states, "Obviously, we live the game, but you can't play forever. I think I'm a great player that's done everything in the game…Nah, don't play yourself looking at me to play." Brown believes he has paid his due diligence and will be sitting out during the 2022 NFL season.
NFL fans can't stop and won't stop when it comes to Antonio Brown
The former Buccaneers WR and his announcement will be shocking for a section of NFL fans who believed he aimed to make a comeback. But with these reports, the door for AB's return seems to have finally shut. He had a notable NFL career that saw him play in 143 games at the pinnacle of American football.
The NFL fans on Twitter were far from considerate with Brown when his window of opportunity officially closed. Various tweets took potshots at Brown and his statement about his NFL future.
One Twitter user believes Brown's departure was inevitable.
32 GM's were like "No shit bro"

— Dan Miller (@DanMiller1985) May 29, 2022
Another Twitter user tried to point out the inevitability behind Brown's comments.
I have also decided that I will not be playing in 2022.. no NFL team would want me either but I decided that and announced it anyways

— . (@I_Man_12) May 29, 2022
One Twitter user pointed out the distrust among fans and NFL owners.
1. No team wants you.
2. No one believes anything you say.

— Just A Thought (@icouldbewrong3) May 29, 2022
We already knew that Antonio, you had good run.

— Jake Vogel (@JVIBOTTOMLINE) May 29, 2022
ADVERTISEMENT
Article continues below this ad
Finally, a Twitter user rips into Brown, stating his time is over in the league.
Easy to say when no one will touch you with a 10 Ft pole. What a waste of talent

— JD (@jhd1126) May 29, 2022
ADVERTISEMENT
Article continues below this ad
It will be the end of an era in the NFL as Brown gave fans countless famous and infamous moments both on and off the football field. The upcoming NFL season will present newer and brighter prospects as they look to carve their path to greatness.
Watch This Story: Tom Brady, Aaron Rodgers, Patrick Mahomes & Josh Allen Get Into an insane Trash Talk Battle Before "The Match"
Edited By: Deepika Bhaduri