37-Year Old Lewis Hamilton's F1 Salary Dwarfs Tom Brady's NFL Salary When He Was 37
Published 05/05/2022, 1:00 PM EDT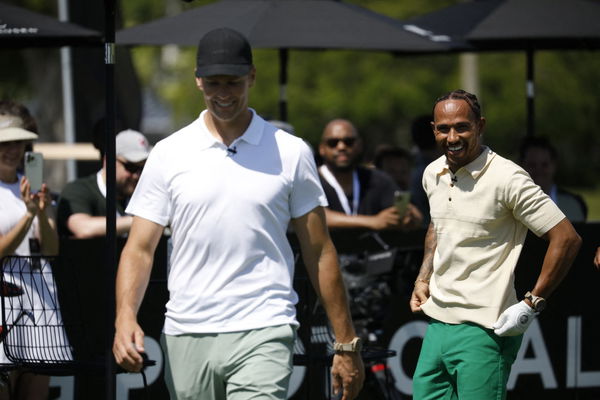 Tom Brady and Lewis Hamilton are one of the greatest icons in their respective sports. While Tom Brady rocks the NFL world with his 7 Super Bowl titles, the F1 star boasts of winning Severn World Championships. The duo has etched their names as the greatest of all times in history.
With multiple records under his name, Hamilton turned 37 in 2022, exhibiting some of the greatest races in formula one. He made his debut in 2007 and impressed the fans by winning his first world championship in 2008.
ADVERTISEMENT
Article continues below this ad
He set the record of becoming the youngest driver to win the formula one championship at the age of 23 years and 300 days. Since 2014, the legend has dominated the sport showcasing his monopoly by winning consecutive Championships and dashing many unbroken records.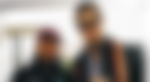 Similarly, the NFL legend Tom Brady, having started his career in 2000 with the New England Patriots, established a brand value for himself in the sport. Even though he was got in, in the sixth round as 199th overall, the quarterback is the "Greatest of all times". The 44-year-old has seven Super Bowl titles and is currently playing with the Tampa Bay Buccaneers since 2020.
Apart from the NFL, Tom Brady plays other sports and has various business avenues under his name. As a result, the QB is one of the rich athletes in the sports community. Do you know, What was Tom Brady's net worth at the age of 37 compared to the F1 legend Lewis Hamilton, who is currently 37?
Net Worth: Tom Brady vs. Lewis Hamilton at the age of 37
After signing a two-year contract extension in 2018, Hamilton received a base salary of $30 million, with bonuses pushing it to over $50 million. According to the above data provided by Forbes, his net revenue was around $54 million in May 2020, including $12 million from brand endorsements.
Later, the 37-year-old signed a one-year contract in February 2021 for a base salary of $55 million. As of now, Hamilton's net worth is around $285 million. This makes him one of the most expensive drivers in formula one.
ADVERTISEMENT
Article continues below this ad
Similarly, Tom Brady turned 37 in 2014, when he was still playing with his parent team, New England Patriots. During that time, he did not have many brand endorsements and advertising companies.
He was receiving around $7 million from endorsements and the rest of the revenue solely from the sport. By that time, Brady had already won four Super Bowl titles out of six appearances. He signed a contract extension for four-year for $72 million in 2013. At the age of 37, his net worth was estimated around $131 million, including all his sources of income.
ADVERTISEMENT
Article continues below this ad
However, pinning down celebrity income is a bit dodgy as the revenue comes from various sources. Even though Brady's revenue seems nearly half that of Hamilton's, these figures were far more justifying eight years ago.
Watch This Story – Tom Brady Spills His Secret to Stay Healthy; Shares 6 Simple Steps