4 Most Memorable Moments of the Alex Smith NFL Fairytale
Published 04/19/2021, 9:13 PM EDT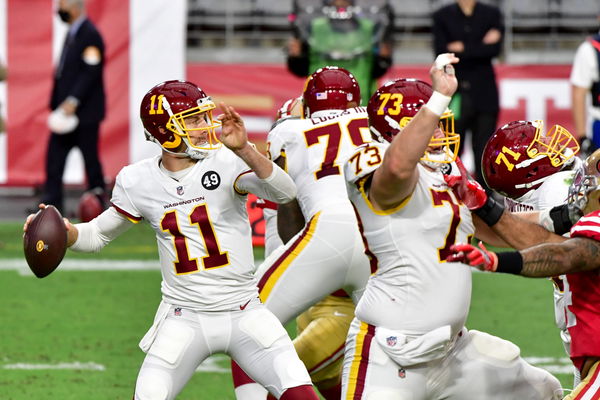 After a long wait, veteran NFL quarterback Alex Smith made a sensational comeback to the NFL in 2020. The former first overall pick suffered a horrific leg injury in 2018 while playing for Washington Football Team. He was told that he would never play football again.
But the determined quarterback fought his way back to earning the right to step onto the field in Week 5 last season. Coach Ron Rivera and his team gave the green light for Smith to replace an injured Kyle Allen in the game against Los Angeles Rams.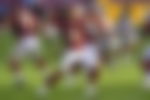 He went on to start in 6 games as Washington managed to win the NFC East and seal a playoff spot. In doing so, Smith threw for 1,500+ yards with 6 passing TDs. His displays were enough to earn him the 2020 NFL Comeback POTY award ahead of colleague Ben Roethlisberger.
ADVERTISEMENT
Article continues below this ad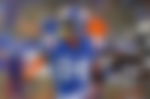 Farewell to Alex Smith, a fierce competitor and a brave warrior
Alex Smith proved himself to be a fighter due to his epic comeback story with Washington. However, let's take a walk down memory lane to relive 4 key moments from his NFL career which will serve as his parting legacy to the world of football.
Signing for San Francisco 49ers in 2005
San Francisco 49ers overlooked Aaron Rodgers as they moved to draft Alex Smith as the 1st overall pick in the 2005 NFL Draft.
Smith agreed to a 6-year $49.5 million contract with the 49ers. However, he scored just 1 passing touchdown in his rookie season.
He spent 7 years in San Francisco eventually losing his starting berth to Colin Kaepernick in 2008. He threw for 14,280 yards with 81 passing touchdowns before moving on to Kansas City Chiefs in 2013.
Passing the torch to Patrick Mahomes in Missouri
Alex Smith was the original quarterback that coach Andy Reid began the Kansas City Chiefs rebuild with. Smith elevated his game during his 5-year stay in Missouri. He finished with 17,608 passing yards and 101 passing TDs with the Chiefs. However, his parting legacy remains his mentorship of Super Bowl-winning quarterback Patrick Mahomes. During his final season in 2017, Smith worked hand-in-hand with Mahomes and helped the Texas A&M youngster make a smooth transition to the NFL. KC fans owe Smith a big thank you for helping Patrick become the player that he is today.
Career-defining leg injury while playing for Washington Football Team
While playing for Washington Football Team on November 18th, 2018, Alex Smith suffered a spiral and compound fracture to his tibia and fibula.
The injury was a result of a combined sack from Houston Texans players, Kareem Jackson and J. J. Watt. He was immediately rushed to the hospital.
Scans revealed that Smith would have to undergo extensive surgery in order to speed up his recovery. Following initial surgery, he developed life-threatening necrotizing fasciitis that resulted in sepsis which required him to undergo 17 further surgeries. Smith spent 9 months in 4 different hospitals and was told he'd never play football in the NFL ever again.
Miraculous NFL return along with Comeback Player of the Year accolades
ADVERTISEMENT
Article continues below this ad
Despite all odds and after a gap of almost 2 years, Smith made a fairytale return to the football field in 2020. The former first-rounder completed his comeback story by replacing Kyle Allen in the Week 5 loss to Los Angeles Rams last year.
ADVERTISEMENT
Article continues below this ad
He went on to replace Dwayne Haskins as the first-choice quarterback in the national capital. His displays even saw him bag the NFL Comeback POTY award. A fitting end to a remarkable career, we reckon!